Whether you're an adrenaline seeker always striving for a new adventure or adore taking it easy relaxing in the sunshine, there is nothing quite like the feeling of stepping off the plane in a new destination. The Summer continues to be the most popular time of year to jet off to your favourite overseas location, giving everyone that much-needed mid-year break.
If you're keen to spend this year's Summer holiday exploring a new country, but needing a little inspiration to point you in the right direction, you're in luck! We've searched the internet for the most sought-after locations, along with their best tourist attractions to provide you with a comprehensive guide on where to go on holiday Summer 2019!
A Guide To Where To Go On Holiday Summer 2019
Having years of experience providing clients with airport transfers in Milton Keynes, we couldn't be more familiar with the best Summer breaks. Taking a break from daily life and immersing yourself in global cultures is not only perfect for creating lifetime memories, but also ideal for rejuvenating physical and mental health.
When searching for our favourite locations, we've successfully tracked down ideas that are guaranteed to suit every holidaymaker, from those with a young family to couples hoping for a romantic getaway. So, sit back, relax and take a read through our whirlwind tour across the globe!
1. Cyprus
Cyprus features the perfect balance between tranquil traditional beach towns with activity-filled party islands, depending on the getaway type that you are hoping for. The well-known country is cleverly split into two based on region; the Paphos region and the Larnaca region, so it's only fair to delve a little deeper into each.
Filled with ancient ruins and traditional family-owned restaurants, the Paphos region is ideal for those looking to spend their break taking it easy and wandering through the quiet streets of old-school Cyprus. It is thought that Paphos is the birthplace of Aphrodite, the Greek goddess of love, meaning that there is a wealth of historical landmarks to discover. Must-see locations remain to be the House of Dionysos, stunning ruins known for its delicate mosaics, along with the Tombs of the Kings. Your day of exploring can be finished with a leisurely walk along their stunning Blue Flag beaches. Any beaches that are certified by Blue Flag are environmentally friendly and actively work towards preserving sea life.
The Larnaca region, on the other hand, couldn't be further from the quiet setting of historical Paphos. Most known for being the home of Ayia Napa, Larnaca is perfect for young holidaymakers hoping to let loose and enjoy an island that really does come alive at night. With more restaurants, bars and nightlife than hours of the day and tonnes of adrenaline-fuelled watersports, you will most definitely not be short for activities to fill your stay.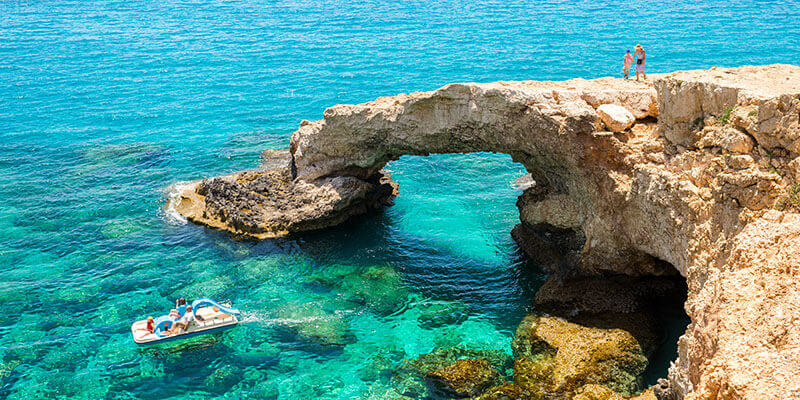 2. The Canary Islands
As an old favourite for all holidaymakers of all age groups, you cannot go wrong with a trip to the Canary Islands. The most popular Canary Islands remain to be Fuerteventura, Lanzarote and Tenerife; all of which have unique qualities that make them a sought-after destination for sun-seeking tourists.
Fuerteventura
When visiting Fuerteventura, you absolutely must take a day trip to Ajuy, a remote fishing village on the west coast of the island. While it may be somewhat quiet, Ajuy promises one of the best sunsets that Fuerteventura has to offer, along with tonnes of breath-taking caves to explore and delicious fresh fish restaurants to sample. For families travelling to the island, the Oasis Park would most definitely be appreciated by the younger members of the family. Not only can you visit an array of animals from cheetahs and monkeys to flamingos and parrots, but you can also book in for a once in a lifetime experience. Visitors can choose between sea lion, safari and lemur experiences.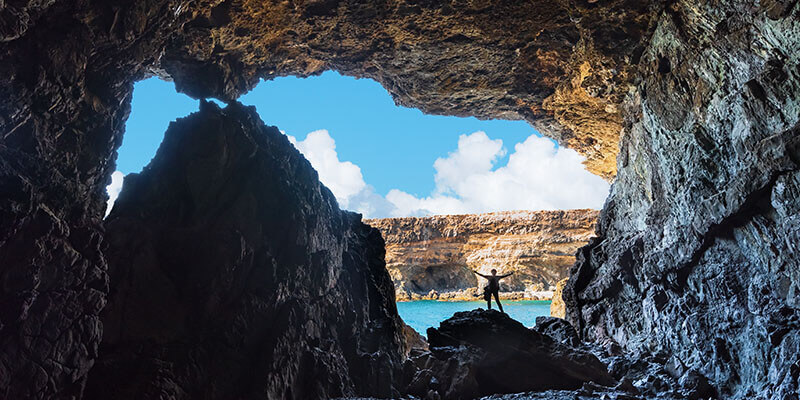 Tenerife
Similar to Fuerteventura, you can also enjoy up-close encounters with some of the worlds most mesmerising animals when visiting Tenerife at Loro Parque zoo. Based on the outskirts of Tenerife, the huge 13.5-hectare Loro Parque has won the name of the best zoo in Europe. There are so many animals, exhibitions and shows available; we would be here all day if we tried to tackle listing them all – you'll have to visit to find out! Anyone that has been to Tenerife will know that you cannot go to the island without visiting Siam Park. The Thai-themed water park has been named number one in the world for the fifth year in the row with rides for all members of the family. There are relaxing white-sand beaches and a sea lion island, along with the spine-tingling 28m drop Tower of Power and many more.
Lanzarote
Last, but most definitely not least, is the incredibly scenic Lanzarote. As the most relaxed and cultural of the Canary Islands, Lanzarote is perfect for visiting popular hotspots, browsing traditional markets and trying your hand at popular watersports. The Timanfaya National Park remains a must for visitors to Lanzarote featuring spectacular volcanic landscapes which cover around one-quarter of the island. Staying on the topic of volcanic scenery, the Jameos del Agua is a gorgeous resort created as part of the volcanic tunnel formed due to an eruption. It stars unique artwork, a salt lake, plenty of luxury restaurants, gardens and an auditorium.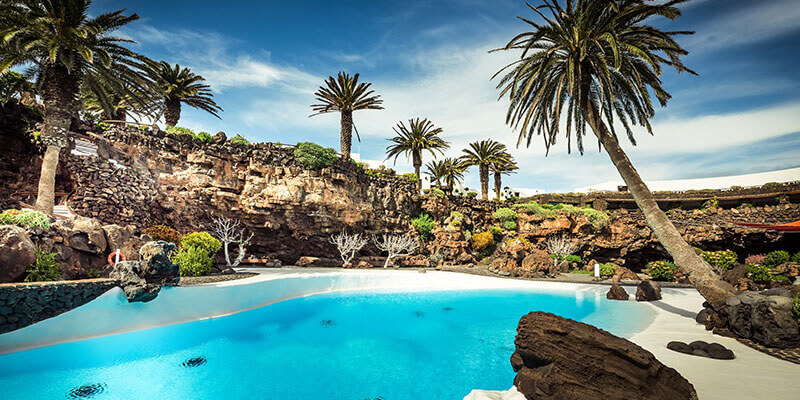 3. Croatia
In the past, Croatia was a less likely candidate for Summer holiday destinations, but it has successfully grown a positive reputation over the last decade. Once we have investigated a little further into what Croatia has to offer, you will most definitely be able to see why.
If you are a Game of Thrones fanatic, then your eyes will lit up when discovering that you can visit some of the most recognisable series settings when taking a trip to Croatia. The world-famous fantasy series chose the Croatian city of Dubrovnik for the home of their capital, King's Landing. There are many different Game of Thrones experience days available in which an expert will guide you through a complete guide of all hotspots to immerse yourself in the world of King's Landing. However, if you'd prefer to take a wander around Dubrovnik at your own pace, we suggest taking a look at Radio Times for ten filming locations you cannot miss from your list!
For those who are yet to jump on the Game of Thrones craze, not to worry, there is absolutely something for everyone in Croatia. Nothing encompasses natural beauty quite like the Plitvice Lakes National Park. When walking through their over-water walkways, you can admire the stunning, crystal clear emerald water in a chain 16 terraced lakes, waterfalls, limestone canyons and lush greenery.
Many are surprised to discover that Croatia has built quite a name for its plethora of Summer music festivals. From the Ibiza-party style Defected Festival to the UK-derived Outlook Festival, regardless of your favourite genre, you're bound to find a music event that you will adore – but get booked quickly, as tickets and accommodation are selling fast! For more information on the best festivals in Croatia, take a look at Time Out!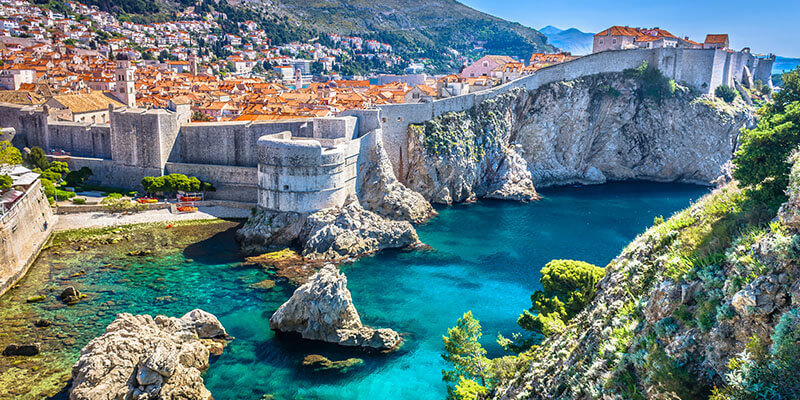 4. Greek Islands
The Greek Islands are not shy to attracting thousands of tourists every year. With the crisp white buildings and crystal clear waters, we can all confess that it would be hard to say no! Similarly to the Canary Islands, there are a plethora of gorgeous islands to visit when considering a trip to Greece, but we're going to guide you through the most popular including Athens, Santorini and Mykonos.
As the capital of the country, Athens is the heart of all things Ancient Greece making it a sought-after destination for those seeking a trip filled with history, ancient ruins and traditional museums. Athens is overflowing with landmarks to visit, so make sure you give yourself plenty of time to explore and take in the wonders of Ancient Greece. On a rocky outcrop above the city, you will come across the Acropolis of Athens which while it may take a little while to reach the top, features lots of cafes and restaurants along the way for a quick pitstop. The Acropolis has been standing tall for more than 2,500 years and widely considered as the greatest architectural achievement in Greek cultural history. Other traditional landmarks you should visit on your travels include the Museum of Cycladic Art, Temple of Poseidon and National Archaeological Museum.
For those seeking sun, sea and relaxation, you will adore the utterly stunning Santorini and Mykonos. While the two islands have many similarities in terms of appearance, they hold their own quirks, which will help you to make your decision between the two. Santorini is filled with tonnes of gorgeous luxury hotels, wineries and pebbly beaches; ideal for romantic getaways as a couple making it a great honeymoon spot. Mykonos, on the other hand, is an excellent family-friendly location. It incorporates beautiful sandy beaches with delicious traditional food.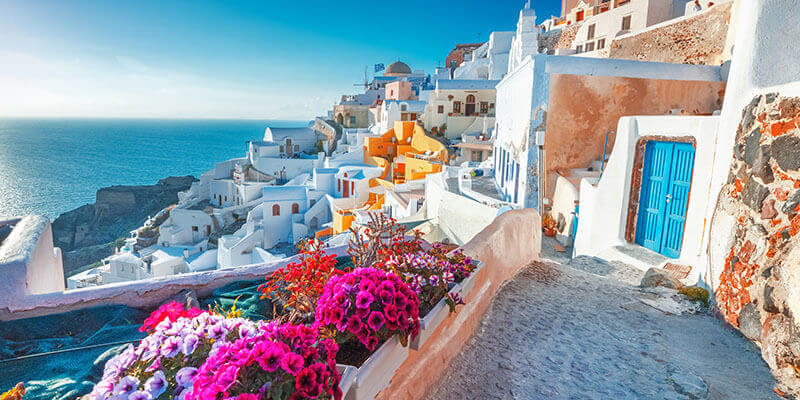 5. Portugal
Back in 2017 alone, Portugal attracted a vast 12.7 million tourists, which means that it is no surprise that it holds a spot on our best holiday destinations. Depending on the holiday type that you love best, Portugal allows holidaymakers to choose between a city break in the capital of Lisbon and a longer stay in the beach-filled Algarve.
When visiting Lisbon, as the capital, you can imagine the array of fantastic must-have landmarks that you'll have on your sightseeing list. Some of the most historic buildings include the Mosteiro dos Jerónimos, Torre de Belem and Castelo de São Jorge; all of which are available for tours throughout the day. For the younger holidaymakers, you can guarantee day trip success when visiting the Oceanário de Lisboa. The Oceanário de Lisboa includes permanent exhibitions featuring over 8,000 mesmerising sea creatures along with temporary exhibits that rotate every few months. They are also a significant sponsor in a variety of Portugal's ocean conservation projects, allowing the continuous examination, monitoring and researching of ocean life.
For a more relaxed stay in some of Portugal's most luxurious resorts, the Argave is the ideal holiday destination. Based on the southernmost region of Portugal, the Algarve features miles of golden sandy beaches, scalloped bays and sea caves and cliffs. The most picturesque beaches to visit are the Ponte da Piedade, Percurso dos Sete Vales Suspensos and The Praia da Marinha. The most lively area remains to be the Albufeira, which most definitely comes to life in the evening. Filled with themed bars, tasty restaurants and boat tours, you can guarantee a memorable experience in the Algarve.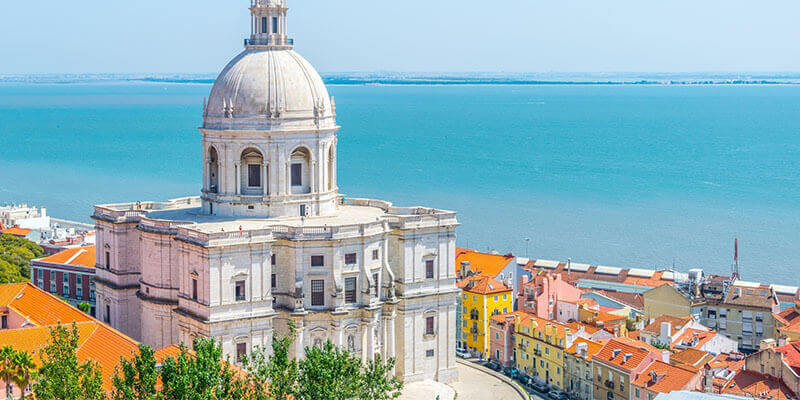 Jet Off To The Perfect Destination!
We hope that our top five Summer holiday destinations have given you some well-needed inspiration on 2019 locations. Always take into consideration the members of your holiday party to ensure that you pick an area with plenty of activities to keep all members occupied and having fun. If you're in need of airport taxis in Milton Keynes during your travels this year, then please feel free to contact Admiral Express.
All that's left to say now is, happy holidays!