When it comes to holiday preparations, packing is at the top of the list. Whether you are a last minute packer or like to be organised days or weeks in advance, these holiday packing tips will make the process easy and stress-free.
Holiday packing tips you need to know
The excitement of going on holiday can be slightly dampened by the packing process, which is why we have compiled a list of essential packing tips that will make packing less tedious.
Just like packing, holidays require a certain amount of organisation in order to run smoothly. To be fully prepared for your holiday you should arrange transport in advance using Airport Transfer in Milton Keynes and Airport Transfer in Olney. These taxi services are bespoke, and all vehicles are chauffeured by DBS checked drivers, so you can rest assured you are in safe hands before and after your holiday. Long distance taxi Milton Keynes is also a great alternative to using public transport to reach your destination in comfort and style.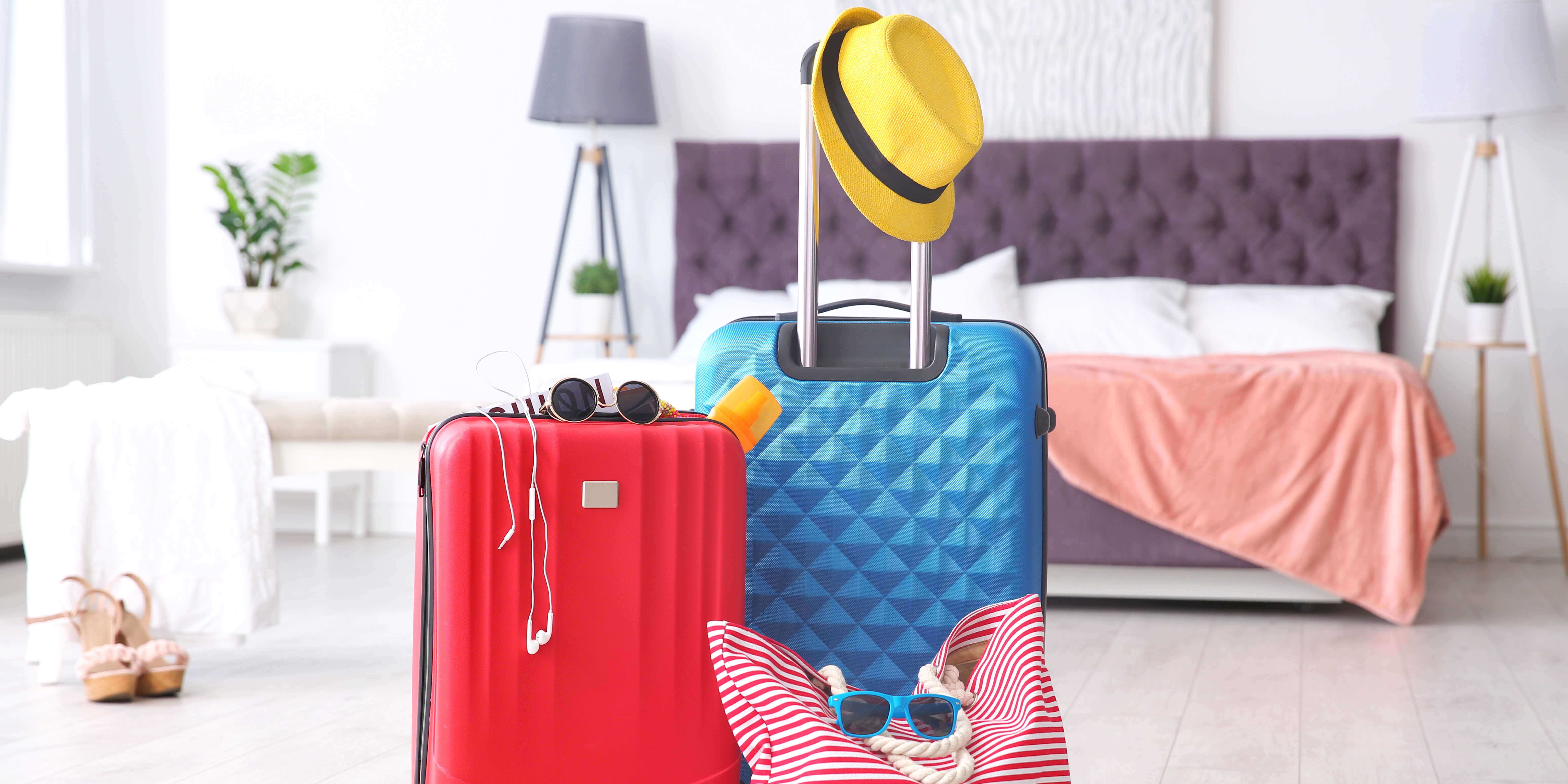 1. Find the right suitcase
Before you start packing all your holiday essentials, it is crucial that you have the perfect suitcase. Taking the time to shop around will help you avoid the dreaded airline baggage fees, damaged luggage and make your overall holiday experience more enjoyable. When shopping for your suitcase, you need to consider size, features, durability and price.
Size
The size of your suitcase has to be practical for the length of your holiday. For example, a small cabin case will not suffice for a 2-week holiday abroad. This Slazenger trolley suitcase is available in 34 inches, which can hold a capacity of 96 litres, making it ideal for longer holidays where you will need to bring a lot of clothes and toiletries etc. Alternatively, if you are going away for a long weekend, you could opt for the Tripp 'Holiday 6' suitcase which is ultra lightweight and holds a capacity of 37 litres.
Features
Suitcases often feature various exterior pockets and interior compartments, which allow you to organise your belongings more easily. Moreover, if you are security conscious, you should consider buying a suitcase which includes integrated locks.
Durability
If you plan on travelling often, you will want to make sure you are buying a suitcase that will last. Arguably, hard shell suitcases are a lot more durable than soft ones, so it is worth browsing all the available options to decide which suitcase suits you and your needs best.
Price
Like most products, suitcases come in varying qualities, which impact the price you pay for them. As previously mentioned, if you travel frequently, it would be a good idea to invest in a slightly more expensive high-quality suitcase. These DKNY suitcases boast a sauve design, 360 degree rotating wheels and a spacious interior with packing straps. For budget-friendly suitcase solutions, Argos offers a variety of sizes and styles which would make the perfect holiday companion.
2. Create a list
Being organised is essential for effective packing. Without a list of everything you need to take with you, it is easy to forget and could even cost you money if you end up having to buy items while on holiday. There are many online tools you can use to create a packing list which is personalised dependent on who is travelling, the destination, trip length and accommodation type. Alternatively, you can make your own packing list, making sure to include items for the following categories:
Clothes
Footwear
Accessories
Toiletries
Miscellaneous
Carry-on
It is worth making two copies of your packing list: one for the journey there and one for the journey back. By doing this, you will avoid leaving your personal belongings behind and ensure everything you need is with you before you board your flight.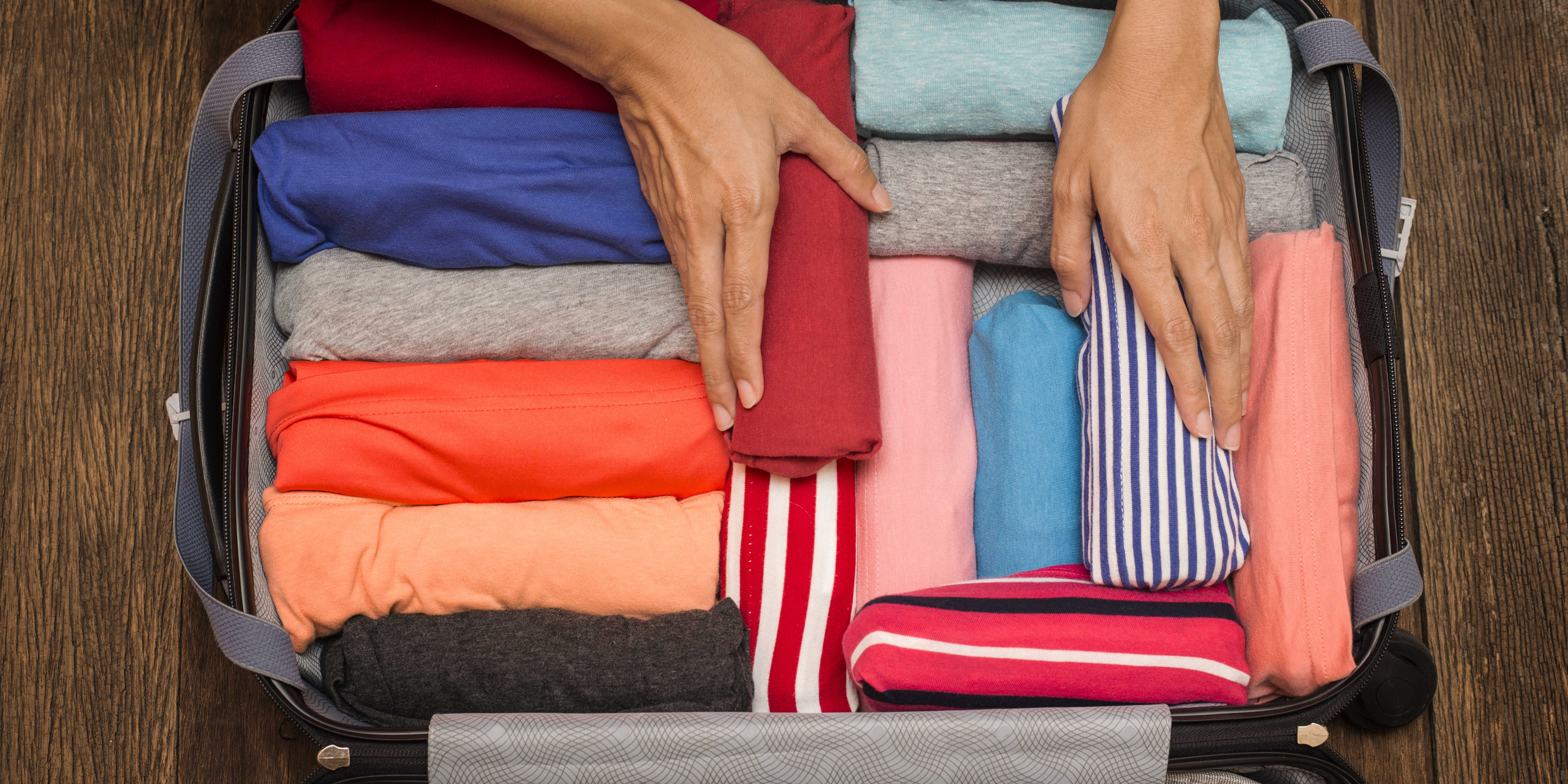 3. Roll your clothes
Avid travellers love this simple hack as it's a great way to save space. Rolling also minimises creasing, so you do not have to worry about ironing your clothes after you've unpacked. There are many different ways which you can roll your clothes in order to utilise as much space as possible, this youtube video provides an excellent tutorial on how to roll different types of clothing in the most effective way.
4. Organise your liquids
If you are planning on just bringing hand luggage with you, it's crucial that you know what the restrictions are in terms of what liquids you can bring with you. Countries outside of the EU may have different policies regarding what liquids you can bring in your hand luggage, but in the UK you need to adhere to the following guidelines:
All liquids must be in containers which hold no more than 100ml
Containers must be in a transparent, resealable plastic bag that measures approximately 20cm x 20cm
The liquids must fit comfortably in the bag so it can be sealed
The bag cannot be tied or knotted at the top
You are limited to one bag per person
The bag must be shown at airport secuirty
If possible, you should pack your liquids in your hold baggage as you are less restricted as to what you can bring with you.
5. Pack by outfit
Pre-planning your outfits will prevent you from packing unnecessary items of clothing and save you time trying to piece together an outfit on holiday with a mix-match of clothes. You should take into consideration that you may wear more than one outfit per day. For example, you may wear a casual outfit during the day for activities but will want to change into something a little more dressed up in the evening for dinner.
6. Use packing cubes
If you haven't heard of packing cubes before, they are the ultimate luggage organizers. Made of fabric and typically rectangular in shape, packing cubes can be securely zipped up and placed in your suitcase to maximise space. These KUZLO packing cubes are very cost effective, waterproof and their see-through mesh design offers ventilation and allows you to easily identify what's inside. They also come in a variety of different colours so you can match your suitcase!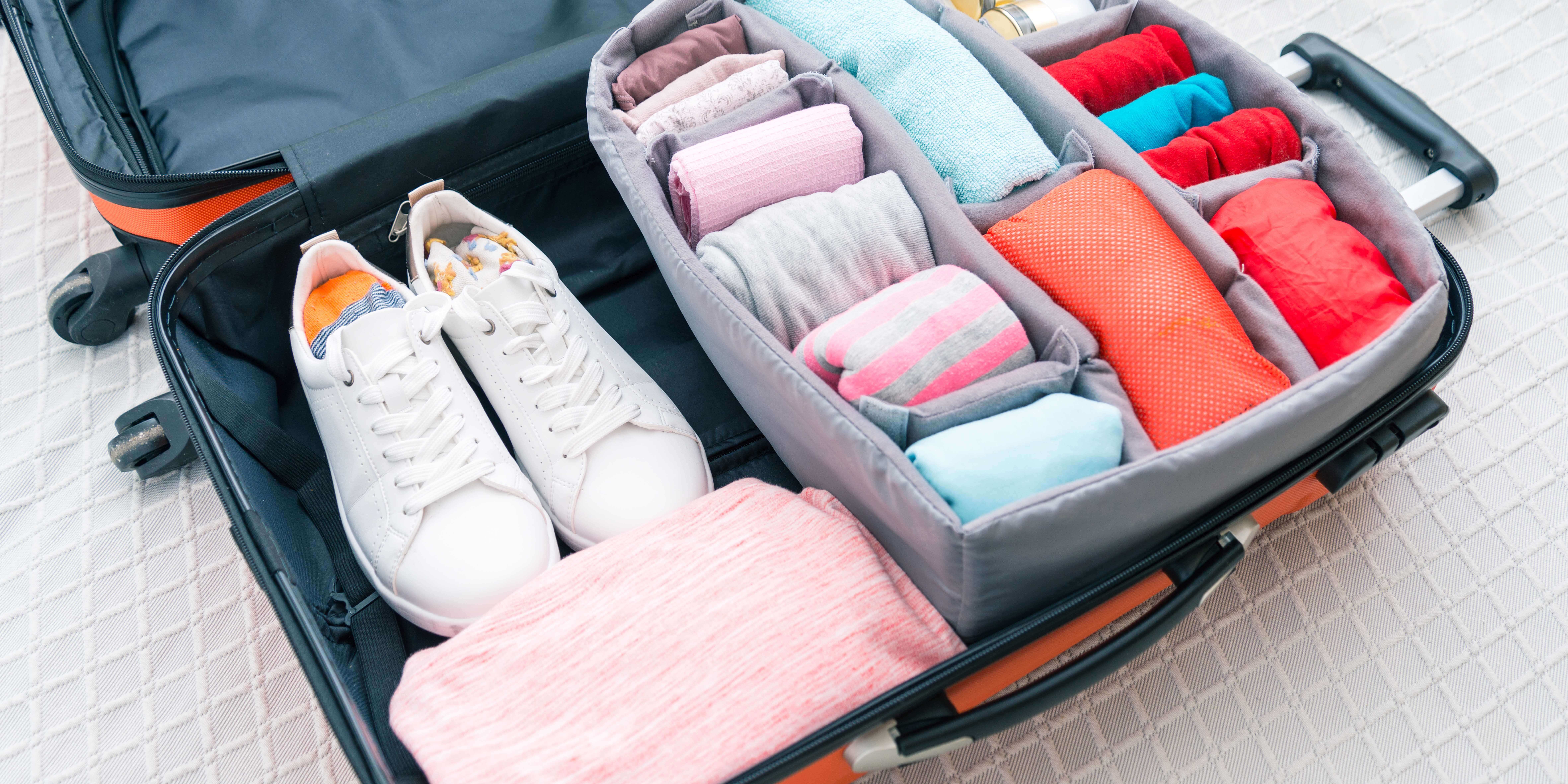 7. Avoid packing bulky items
Bulky items such as coats, jumpers and hoodies can easily take up a lot of valuable room in your suitcase. If you are going to a hot country, it is likely you will not need any of these, so try to avoid packing them "just in case." If you are only bringing one jacket or jumper, a good idea is to wear it while you travel, so it does not take up too much space in your suitcase.
If you are travelling to a cold country and know you will need a lot of warm clothes, the best way to make packing easy is to buy a big suitcase and roll your clothes where possible.
8. Make the most of hand luggage
Hand luggage is extremely useful for storing the "overflow" of your main suitcase. In fact, if you are only travelling for a long weekend, the chances are your hand luggage is all you will need. However, if your holiday is a little longer, you should definitely make the most of your hand luggage allowance. Most airlines do not have a weight restriction for cabin bags, but they should be light enough that you are able to lift it into the overhead locker. There is also a maximum size for cabin bags which are allowed on the plane, so it is crucial you check with your airline's guidelines beforehand.
Although uncommon, it has been known for checked in baggage to be delayed or lost, so you should always be prepared for that scenario. Your hand luggage should, therefore, hold your most valuable items and a spare change of clothes just in case.
9. Be selective about footwear
As much as we would all like to bring our beloved shoe collection on holiday with us, it is not very practical as footwear can easily take up a lot of room in your luggage. Of course, the duration and location of your holiday will depend on how many shoes you bring and the type of footwear you wish to wear. For example, sandals for a summer holiday will take up far less room than boots for a skiing holiday. However, you will not need to wear a different pair of shoes every day no matter where you go, so packing accordingly is vital.
10. Capitalize on empty space
When packing, using all the available space is of utmost importance. A simple hack many holiday goers use is folding smaller items of clothing such as t-shirts or socks and putting them in their shoes.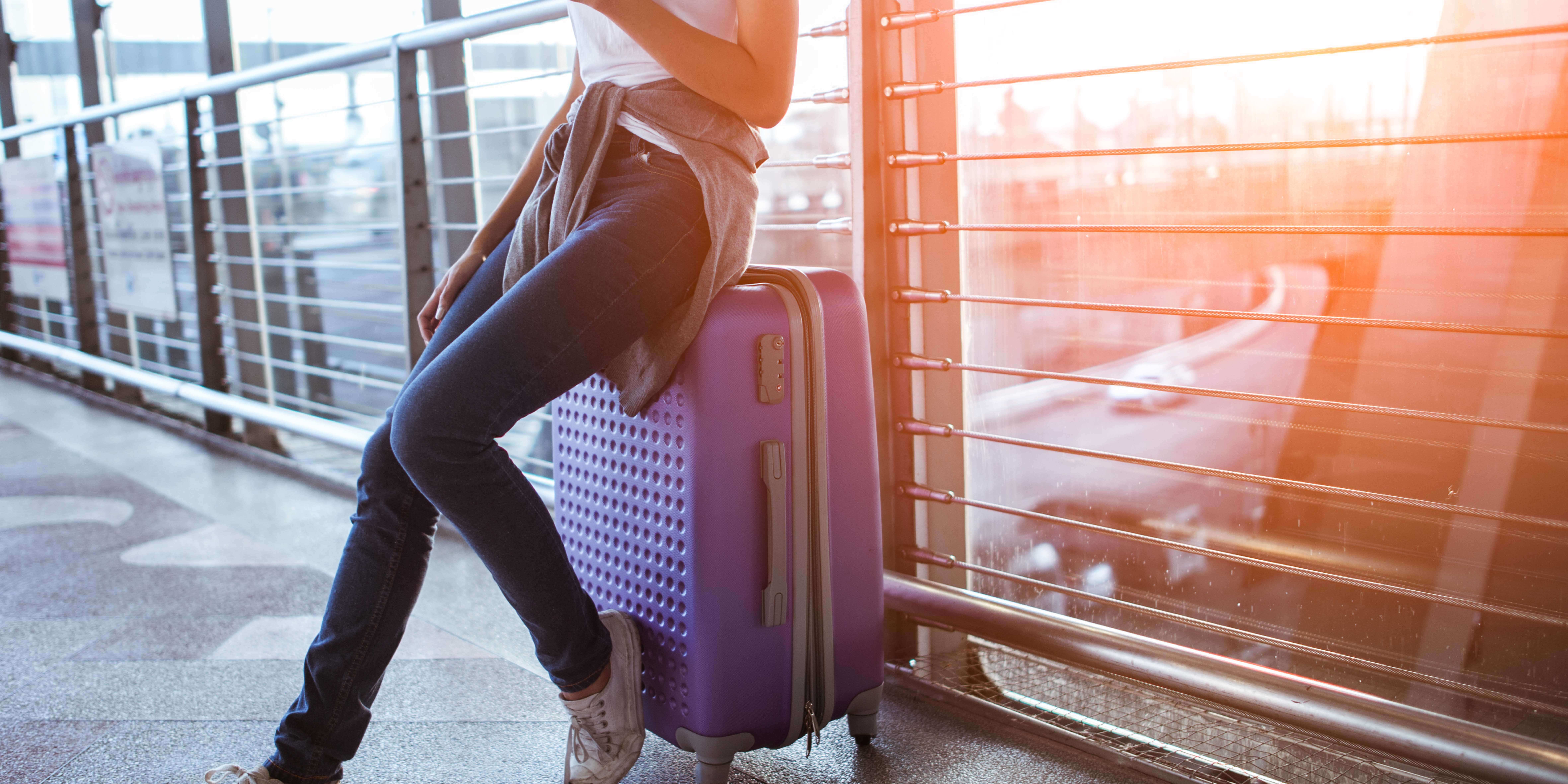 11. Use a vacuum pack
Vacuum packs are typcailly used for storage purposes but they work incredibly well as a way of conserving space in your luggage. Essentially, they are large ziplock bags which allow you to remove air and compress your belongings in order to take up minimal space.
12. Pack heaviest items closest to the wheels
Packing the heaviest items by the wheels will help distribute the weight more easily and prevent your suitcase from toppling over when waiting around at the airport. Similarly, if you are bringing a backpack and you pack more substantial items such as shoes at the bottom, it will put less strain on your shoulders and feel a lot more comfortable.
13. Invest in a luggage scale
If you've packed all your holiday essentials, it's important you make sure the weight of your suitcase complies with your airline's baggage allowance. If not, you could face costly charges at the airport before being allowed on your flight. To save money and give yourself peace of mind, a luggage scale is definitely something you should consider buying.
14. Try leave some space
Although this is a lot easier said than done, it will benefit you in the long run. Leaving space in your suitcase means you have room to put the souvenirs which you will inevitably purchase while on holiday.
15. Resist last minute urges to pack extras
It is not uncommon to have pre-holiday jitters where you second guess the items you have already packed and convince yourself it simply isn't enough. The best way to overcome this is to strictly follow your packing list. Your list should cover all of the essentials you need while on holiday, so if it's not on the list, you don't need it. Adding more items to your luggage last minute also increases your chances of exceeding the weight limit, so it is best to avoid it at all costs.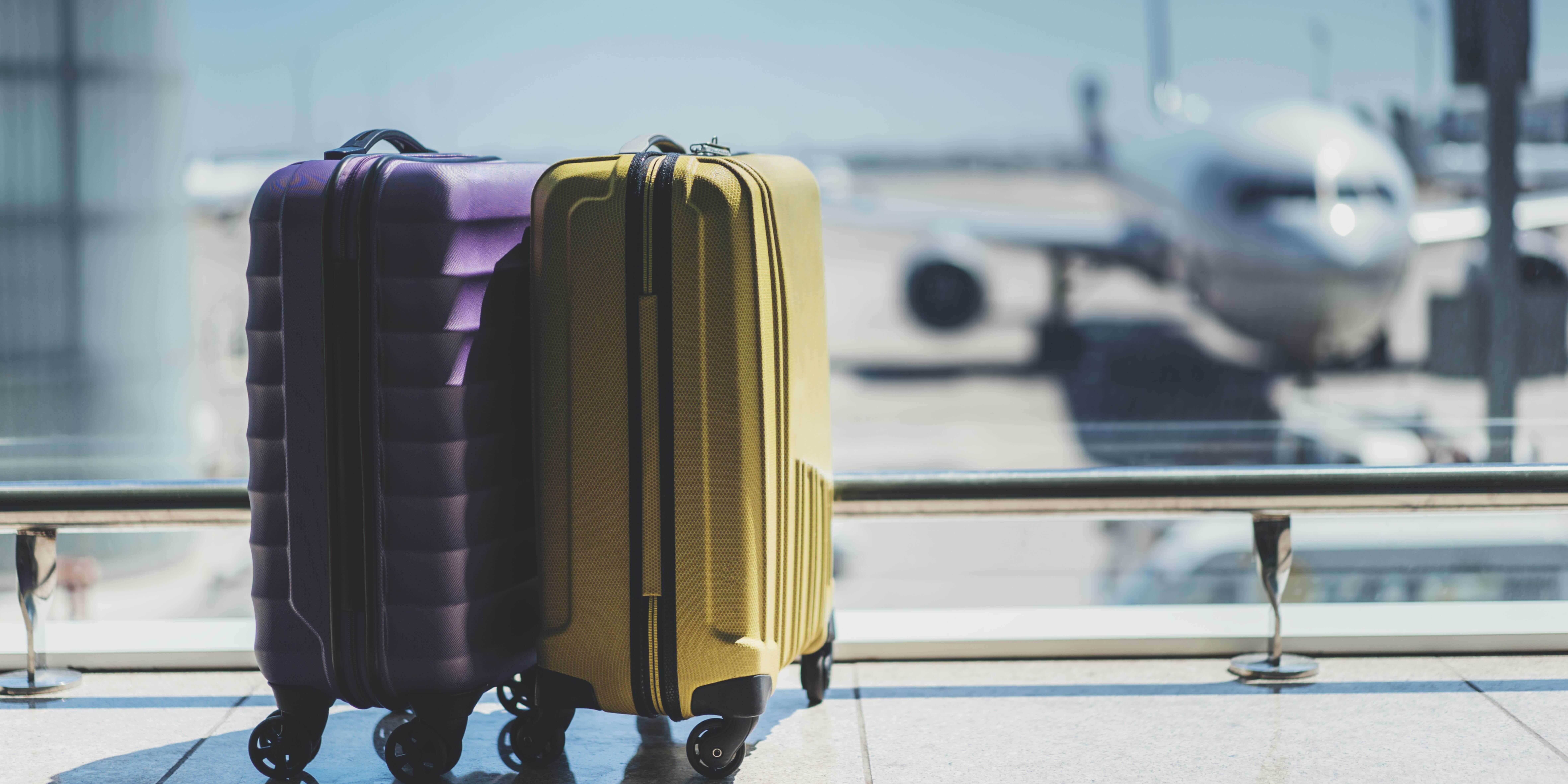 Packing tips: other ideas to consider
All of the above packing tips will undoubtedly improve your packing process and make your holiday experience as stress-free as possible. However, another way to make your holiday run smoothly and save you time searching for your luggage at the airport baggage carousel is to decorate your suitcase. You could buy luggage straps and bungees or get creative and use ribbons, stickers or even colourful shoelaces. Lastly, you should always check the forecast for your destination a few days before leaving the country as weather can be unpredictable and change last minute. Knowing the weather will then determine the items of clothing you pack and ensure you are well prepared for your relaxing getaway.