With the world turned upside down over the past couple of months, our lovely summer holidays in Europe have been put on hold. While you may not be able to travel to your favourite sandy beach in the Bahamas this year, it doesn't mean that you can't enjoy a break away with your friends and loved ones. There are an abundance of stunning destinations in the UK that are only a few hours away by car, and now is the perfect opportunity to go sightseeing and find some of the most beautiful locations our wonderful country has to offer. If you have a few days booked off work and nowhere to spend it, then why not consider our top 6 best UK destinations?
Top 6 Best UK Destinations For Outdoor Adventures
Not only are many of us having to rebook our holidays, but we now have the added struggle of trying to entertain the kids while staying outdoors, 2 metres apart and keeping hygienic. This can prove a tedious task when planning your summer holiday in the UK, especially with many shops, tourist attractions and play areas being shut for health and safety reasons. However, there are a host of stunning locations that the whole family can enjoy, and many of them don't require you to plan theme park trips or go out for dinner. Although it may not be your conventional holiday, you can enjoy a tasty BBQ while camping in the glorious fields of the UK. Without further ado, here are our top six suggestions: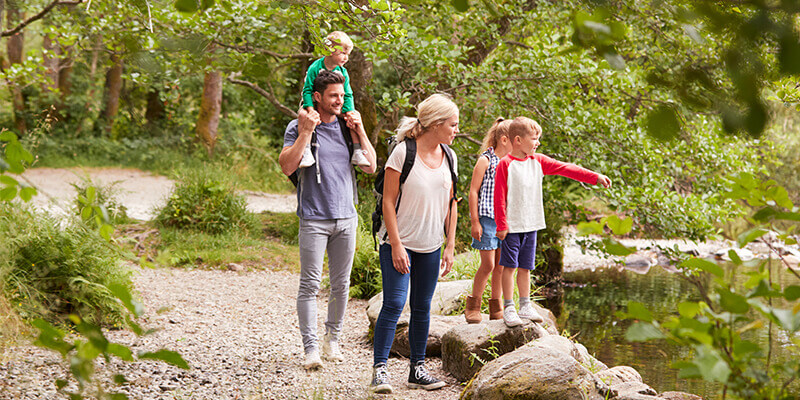 1. Bodmin
If you're an avid ghost hunter and love watching those scary paranormal films, then you're going to want to get yourself over to Bodmin Moor. The stunning area is located in Cornwall, making it perfect for a quick beach visit in the morning before the seafront gets too busy. Bodmin Moor has tonnes of beautiful natural landscapes such as their upland granite moorland. Not only this, but if you're lucky, you may see some wild moorland ponies grazing on the fields in the distance.
The Bodmin Moor is also home to hundreds of Bronzed Age hit circles which are a segment of Cornwall's past, holding the foundations of a medieval chapel. Once you have taken a trip down to the moorland to visit the stones, why not head over to Cornwall's highest church? The church is located in St Breward, a village known for an annual feast on the closest Sunday to 22nd February. Villagers enjoy special buns made by local bakeries with a host of treats and snacks throughout the day. Speaking of bakers, be sure to head into one of Bodmin Moor's delicious bakeries for a yummy cake or pastry to enjoy while sitting on the stunning landscapes of Cornwall.
Things To Do If Safe To Do So: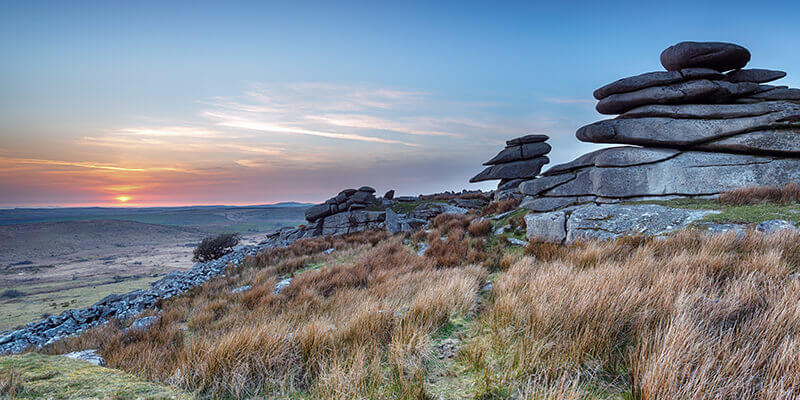 2. South Downs
Staying safe couldn't be easier when visiting a charming location of the UK where walking and cycling is at the heart of its foundations. South Downs is perfect for getting creative, whether it be creating some artistic masterpieces or having fun creating paintbrushes with sticks and leaves or coming up with some innovative crafting solutions. Fantastic Fun and Learning has a host of creative ideas that can keep young ones entertained and pass a few hours while picnicking in the sunshine.
There are multiple walks and historical sites to visit when in South Downs, such as the Cissbury Ring and Butser Ancient Farm. When on your adventures, the whole family can enjoy the biodiversity and wildlife, by creating a list of all the South Downs wildlife and ticking them off as you go. The National Trust has put together a helpful guide on the different types of wildlife that can be found in South Downs during the summer, so we would suggest taking a look before heading off! If you are heading to South Downs on a sunny weekend, then you won't fall short of places to visit on your travels. Portsmouth is only 40 mins away by car, Brighton is an hour away, and your closest seaside town, Bognor Regis, with lots of ice cream bars and places to picnic, is only 30 mins away.
Things To Do If Safe To Do So: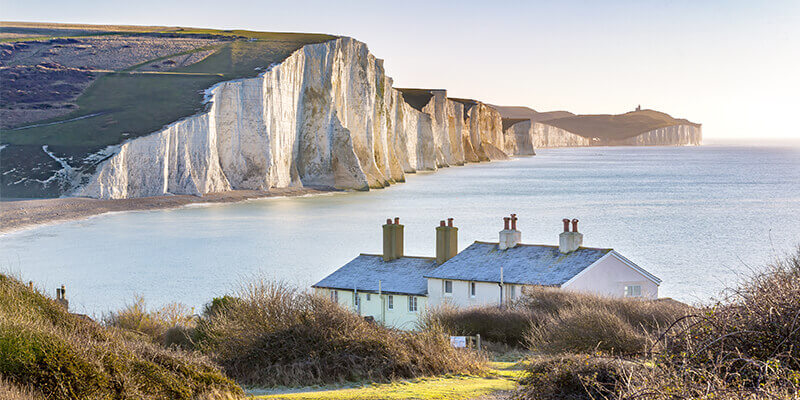 3. Lake District
The Lake District is universally known for its stunning and simply breathtaking scenery. Even the lead up to this beautiful location is stunning, with fields and fields of greeny and wildlife, making it a pleasant and fun experience for all. The family can spend the day before mapping out your journey on a paper map and go old school. Take it in turns to find your way to your destination, and be sure to take lots of water and treats to enjoy along the way. If you want to make sure that you stay on the right path, then Sally's Cottages has put together a handy guide on the best lakeside walks in the Lake District!
Beautiful flowing water, rivers and of course, lakes, can be found over every hill, making it an exciting experience for all. If you head over to their website, you can find the best walks, attractions and learning ideas for younger family members. You can even take a look at their latest blog post about Lake District themed home learning ideas to get the family prepped and excited for the trip ahead. Luckily, the Lake District is also home to many cute and quaint cottages, making social distancing easy to implement, many of which can be found on Holiday Cottages.
Things To Do If Safe To Do So: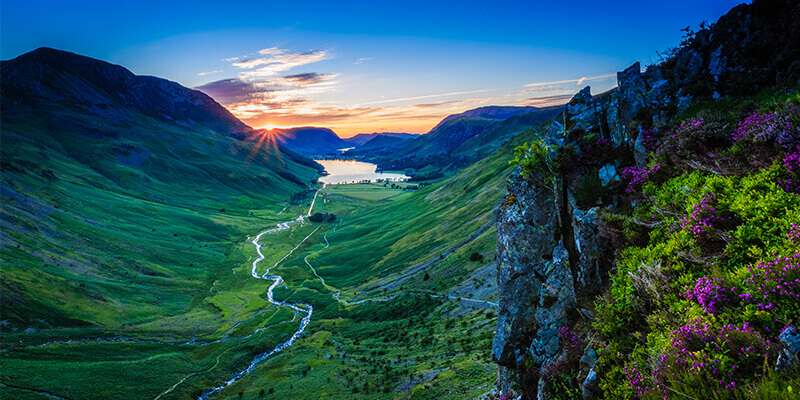 4. Plymouth
Devon is a location in England known for its chilled out vibes and relaxing essence, so it is no surprise that one of their stunning seaside towns is on our list. Plymouth has an amazing maritime heritage and historian barbican district, offering stunning and mesmerising cobbled streets for a picturesque view. The whole family can enjoy a day out on the beach or take your chances at the Plymouth crazy adventure golf. You can also visit some of the stunning towns that this beautiful UK destination has to offer, all of which can be found on Visitor UK in an alphabetised list.
Plymouth is a location that can be far away for many, and you don't want a long journey making you feel tired, so why not let Admiral Express do the hard work for you? Our long-distance taxi from Milton Keynes can help you to put your feet up and relax from start to finish on your holiday. Please feel free to contact the team for more information about our taxi services in Milton Keynes.
Things To Do If Safe To Do So: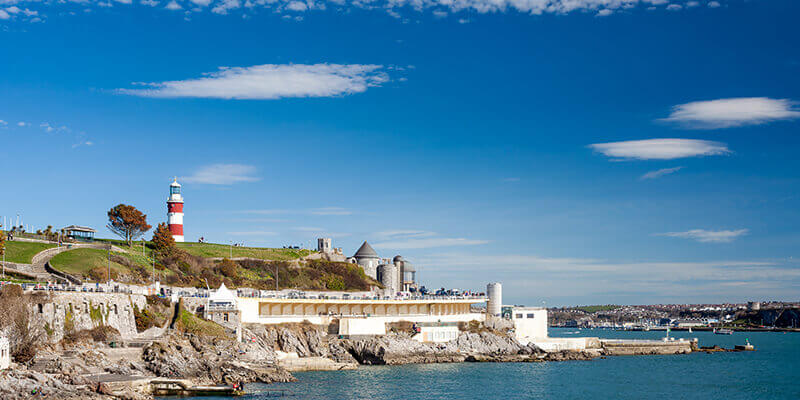 5. The Cotswolds
Nothing quite beats a walk through the stunning stone villages in the Cotswolds that looks like something out of a medieval film. All the streets are cobbled, and all the houses are a golden stone, making for some perfect family photos. When in the Cotswolds, be sure to take a look at a variety of the villages in the area, such as the stunning Bourton on Water, Burford and Cirencester.
The outdoor features of the Cotswolds make it perfect for sightseeing without having to fight your way through crowds. There are also lots of scenic routes that you can take while on your way to the Cotswolds, so we would highly recommend making sure that you plan the route out well. When using our taxi service in Milton Keynes, you can sit back and look at the stunning scenery our country has to offer, while our driver takes you swiftly and safety to your destination ready to go exploring!
Things To Do If Safe To Do So: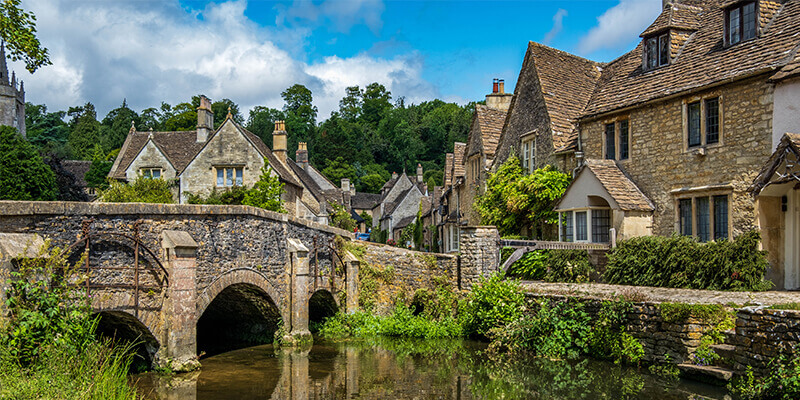 6. Cambridge
When people from abroad think about the UK, London, Oxford and Cambridge often spring to mind. In our opinion, visiting just one of these three locations in your lifetime is a must, as they hold so much historical value and beautiful architecture to mesmerise you for hours. Cambridge is by far one of the most beautiful cities in the UK, and you can easily loose hours with the family wandering around the stunning city centre. If the weather is nice and sunny, or even if there is a little chill to the air, why not wrap up in a blanket and head on a historical punt tour to see the beautiful architecture that can't be seen from the streets.
If you have a few extra hours on your hands, then we would highly recommend taking the family down to the Wash National Nature Reserve. Everyone can enjoy some long walks along the coast and in the forests, full of wildlife and scenic views. For more things to do when in Cambridge take a look at the Cambridge News bucket list!
Things To Do If Safe To Do So: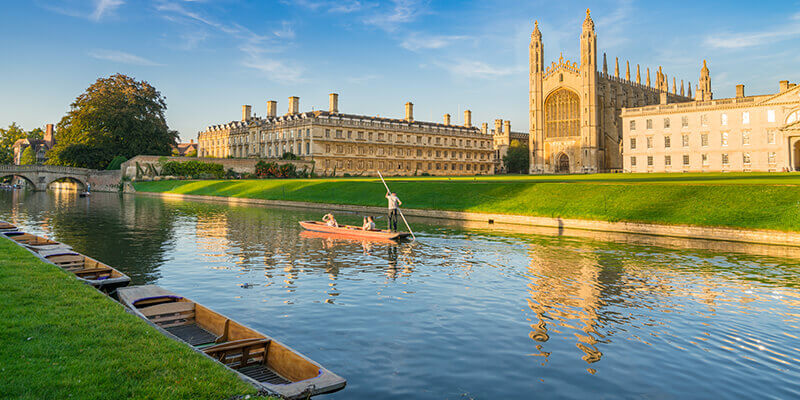 Find Your Perfect UK Holiday
There are an abundance of beautiful places that you can see in the UK, and whether it's a weekend away or a day out with the family, you can find the perfect picnic spot to enjoy the British sunshine. When looking for holiday destinations, please remember to be respectful of those that live in the area, and remember to keep social distancing and hygiene in mind. If you require a long-distance or leisure taxi in Milton Keynes or the surrounding areas, then you can count on Admiral Express. All our vehicles are thoroughly cleaned before use and in between journeys, ensuring that our staff and clients have the safest experience possible.