Whether you're travelling abroad on a business trip or in the process of planning your well-deserved Summer holiday, your choice in hotels makes a huge impact on your overall experience. A hotel can make or break your stay; there is nothing better than a luxurious hotel room that you can retreat back to at the end of a busy day, as opposed to the disappointment of a room that didn't quite live up to your expectations. Luckily, there are a plethora of handy tips and tricks on not only how to get the best hotel room, but also to enhance your stay.
Tips On How To Get The Best Hotel Room
Even the most seasoned of travellers have experienced at least once the sudden frustration of stepping into your chosen hotel room for the first time, and it looks absolutely nothing like the photos used in the advertisement – the instant feeling of drawing the short straw.
Although many assume that the only way to bag yourself a clean, tidy and comfortable hotel room is to spend a fortune on your stay, this isn't necessarily the case. Everyone has their own style, taste and preferences, which means what may be ideal for some, could be a nightmare for others. Through thoroughly doing your homework and ensuring that you do not fall victim to making last-minute bookings, you can be guaranteed to opt for a hotel that meets all of your requirements, while looking aesthetically pleasing in the process.
1. Decide On Priorities
It is imperative, to begin by determining your priorities, which will differ depending on personal preferences and the purpose of your stay.
Those who are corporate travellers away for a few days on a business trip are likely to spend little time in their hotel room, so would be less fussed about a hotel equipped with a spa or balcony. Instead, a room with a large desk could be ideal, so that they can set up their laptop and complete any work without being cramped on a small dressing table or have to try to work from a bed. In addition to a desk, a hotel with a restaurant and room service would be great for corporate guests, who will be in and out of the hotel in less sociable hours, so need quick meals.
On the other hand, guests who are simply staying for leisure would be heavily impacted by the features of the hotel as they will spend a considerable amount of their day relaxing inside. They would be more drawn to larger hotel rooms with a balcony, where they can create a home from home, along with additional extras such as a bar, spa and swimming pool. Particularly if there are also younger guests, children's clubs and daytime activities would be an important contributing factor.
Before beginning the hunt for your hotel, if you are travelling with others, it's important to discuss all of your requirements and main priorities.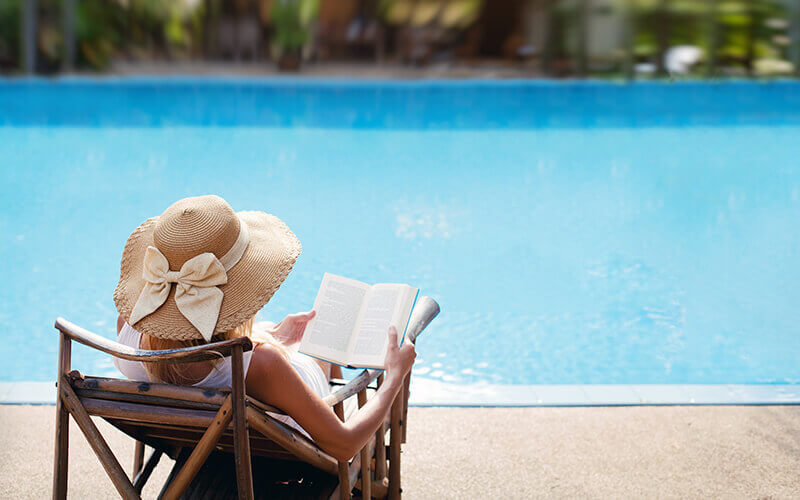 2. Do Your Research
While it may seem obvious to spend time researching various different hotels in the chosen area, many do not know exactly what they are looking for. Not only is it crucial to investigate the hotel itself, but also previous guest's experiences and their feedback; no one will give a more honest, accurate insight into a hotel than an outsider with the first-hand experience. To give you a comprehensive checklist of the main aspects to research, we've put together some important points to keep in mind below:
Amenities
Hotels will always try to boast amenities as additional extras they are giving you to be kind, however, many are basics that are a given for any hotel you stay in. In other cases, hotels can be sneaky, and list amenities that appear to be free, but will incur a charge when you check-out.
The most basic amenities in a hotel include parking, breakfast, air-conditioning and Wi-Fi; however, are unfortunately often used as a way to charge extra money on top of the room price. Although most hotels will provide you with these within your room price, keep an eye out for any that do not.
Photos
A hotel website copywriter will provide you with a fantastic description of each room and the overall atmosphere of the hotel, flaunting their most desirable features to entice you in. However, the only real way to gain an accurate impression of whether a hotel fits your requirements is to take a look at their photos. Start by utilising the photos provided on the hotel's website and take particular advantage, if provided, of a 360-degree panorama image. Then, move onto the photos submitted by previous guests on sites such as Facebook, Google Business and TripAdvisor. Hotels will of course fill their website with the highest quality photos to represent their business. Guests, on the other hand, will be less concerned about the reputation of the company and give a more honest approach.
Reviews
The advice of spending time browsing through hotel room photos leads on well to the top tips of thoroughly researching reviews. When reading reviews, look at star ratings. If there is a significantly higher percentage of positive reviews than negative, then you know that you will be in safe hands, and vice versa with negative reviews, you know when to steer clear. Always keep in mind that no one is perfect and do not dwell too much on one or two bad reviews if there are tonnes of positives that outweigh the negative feedback.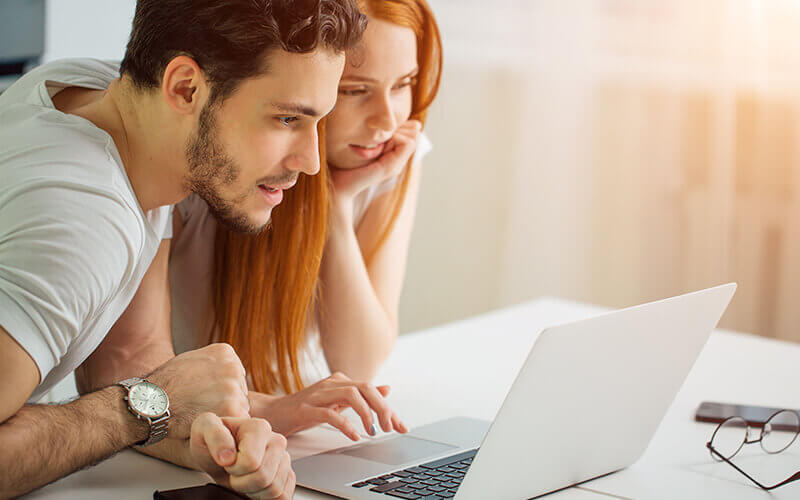 3. Check The Location
One of the most common disappointments for travellers when arriving at their chosen hotel is the sudden realisation that they are nowhere near the city or location that they intended to spend the majority of their time. Your hotel needs to be central to your desired location, otherwise, you will find yourself spending way more money than first anticipated on transport.
Once you have drafted a list of potential hotels, head over to Google Maps and take a look at local surroundings, along with whether the hotel is a short distance to particular locations. Unfortunately, hotel websites are often a little unrealistic when they state their distance from popular landmarks. For example, when visiting London, they may state "The London Eye is easy to reach from our hotel" when really, you have to take several tubes to reach the South Bank of the River Thames, ultimately, wasting both valuable time and money.
If you are hoping to explore a city, then aim to opt for a hotel that is centrally based. While you are likely to have to use some form of public transport to visit all landmarks, it does mean that there will be plenty of restaurants, shops and transport links such as bus stops in walking distance. Oyster.com is a super handy website when researching hotels as it allows you to see absolutely every popular location nearby in just a few clicks.
When jetting off abroad, don't forget to double check how far your chosen hotel is from the airport. Your distance from the airport shouldn't make a huge impact on whether you decide to go ahead with the booking, but it will depict whether you have to arrange airport transfers or can get away with walking.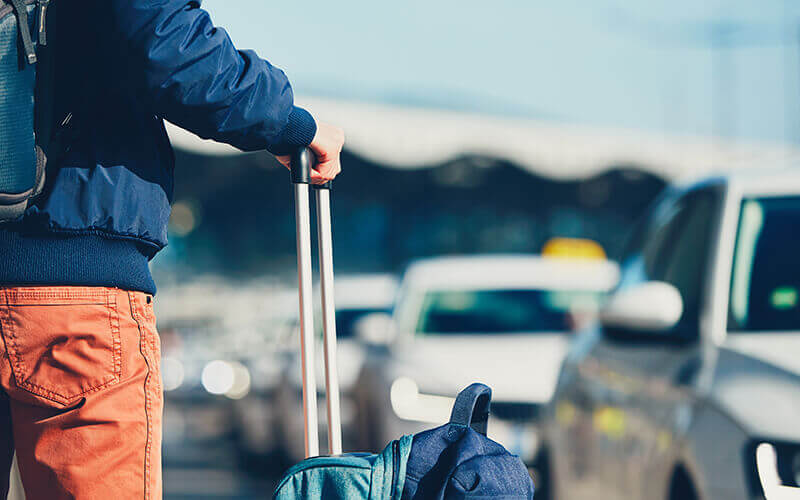 4. Visit Comparison Sites
Even the most expensive of hotels are likely to be found at a slightly discounted rate by using comparison sites to your advantage. While you should be realistic in the prices you're likely to have to pay, never go for the first deal that you come across. There is now a surplus of online comparison sites available to use for free, some of the most popular include:
The great advantage of comparison sites is that they will try to encourage you as much as possible to book your room through their website. This means that once signed up to their site; they are likely to email you with various special deals and discount deals to catch your eye.
5. Avoid Disturbances
When making your room booking, there are many different areas within the hotel you will want to avoid in order to minimise disturbances. You may book the most magnificent room that perfectly suits all of your requirements, but if you are faced with nights of disturbed sleep and lots of noise throughout the day, then it will become increasingly tricky to relax and enjoy your stay.
Determine whereabouts in the hotel the kitchen or restaurant are located as this is likely to be the loudest area of the building. Noise will begin early in the morning due to breakfast preparations and continue into the evening, particularly if there is a late-night bar. Along with a busy kitchen also come extractor fans, which prove to be an annoyance when trying to sleep and will continue throughout the night.
If you're staying in a busy city, then we suggest opting for a room that is higher up in the building. City life never stops, and there will be ongoing traffic and pedestrians continuing their daily routine, which means that noise is likely to begin early and continue until late at night. The higher you are in the hotel, the less likely you are to be disturbed by outside noise and can sleep in peace. Many assume that to resolve the issue of a busy city, you should opt for a room at the rear of the hotel. While, in some cases, this may be true, keep in mind that the rear of the building is the drop-off point for delivery trucks. Again, likely to cause disturbances early in the morning.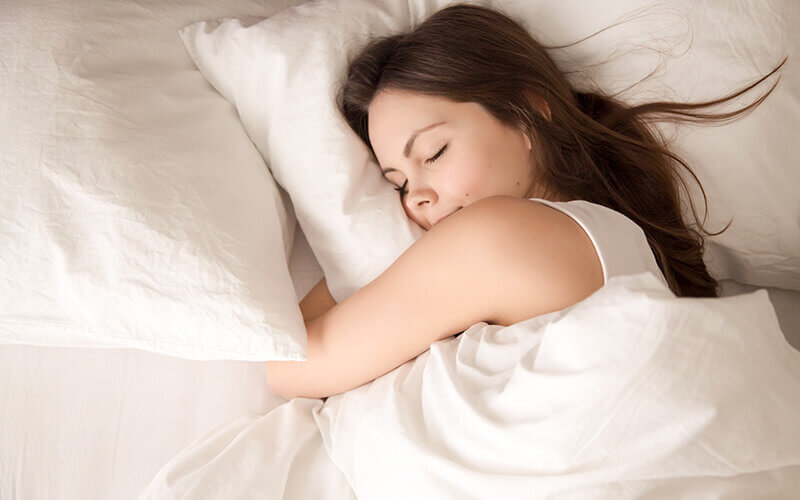 6. Highlight Special Occasions
Many guests are treated to a stay in a lovely hotel as a celebration, for example, a milestone birthday or anniversary. If this is the case, don't be afraid to let the staff know of the special occasion. To encourage you to book a room in the future and to maintain a high reputation, many hotels are keen to make your stay a little more memorable. Some may greet you with a complimentary bottle of champagne or tasty chocolate on entry to your room and others may even provide you with a room upgrade free of charge or access to their spa. In short, hotels want you to speak highly of their business and will do everything to ensure that you are thrilled with your stay.
Book The Perfect Hotel Room!
While a little extra time and patience are required to track down the ideal hotel room for you, it is most definitely worth researching. The perfect hotel room not only guarantees a disturbance-free sleep but also a variety of amenities to make your stay a little more enjoyable, along with easy access to all locations you need to visit.