February is made for all things LOVE! Although we're reaching the end of the month of the Valentine, it doesn't necessarily mean that the total romance has to disappear into the abyss. It's never too late to book a trip away to spend quality time with your most loved one, whether it may be a busy weekend trip or relaxing week by the sea. To give some inspiration and narrow down your search, we've devised a guide to our most favourite romantic holiday getaways!
Romantic Holiday Getaways Around The World!
Travelling around the world, experiencing new cultures and taking trips of a lifetime is one of the most exciting aspects of life; the only thing able to top each of these is having the opportunity to share them with the love of your life. Spending quality time together is ever so important, so why not jet off to the destination of your dreams? There is no time like the present, so what are you waiting for?
Paris, France
Paris is known as the City of Love, so it would be rude not to begin with a whirlwind tour around France's capital. The biggest benefit of taking a trip to Paris is that spending a long weekend here gives more than enough time to visit all the landmarks and enjoy everything that the City of Love has to offer!
Opting to visit Paris during the Summer means that you can plan a tranquil picnic at the Luxembourg Palace and Gardens shaded under their many fruit trees, surrounded by rose flowerbeds and traditional cafés. After an afternoon of relaxation in the sunshine, if you are a lover of French literature, you could take a wander over to the palace's wrought-iron gates, which mean the meeting place of Marius and Cosette in the famous Les Miserables.
A trip to Paris simply isn't complete without a visit to admire the charming Le Mur Des Je T'aime, also known as the 'Wall of Love'. The mural, first created in 2000, features 250 variations of 'I Love You' in every language across the globe.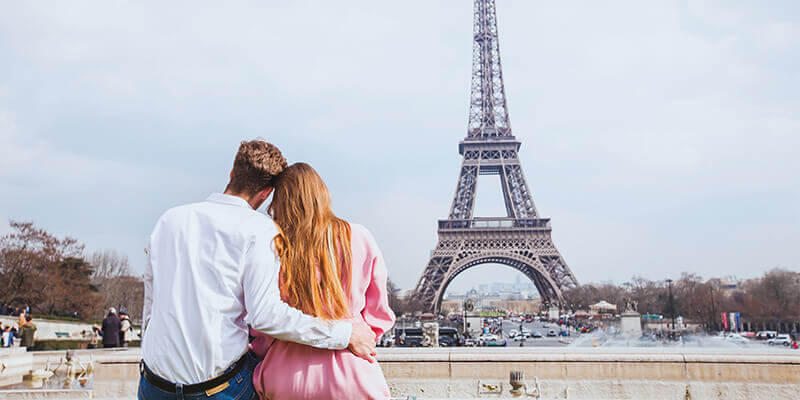 St Lucia, Caribbean
As one of the most popular honeymoon destinations, St Lucia is the ideal getaway for those who adore the perfect combination of adventure and luxury.
When in St Lucia, you absolutely must take advantage of the island's most hidden spots and enjoy a candlelit dinner for two by the sea. The Cliff at Cap Restaurant allows you to book a private table on a dock built over the sea where you can dine under the stars. If you time your table booking well, you will also have the opportunity to enjoy the breathtaking Caribbean sunset.
For those adventure seekers, the Caribbean is home to some of the world's most mesmerising natural creations. Spending the day enjoying a speedboat cruise means you will not only be able to visit the Pirates of the Caribbean Tunnel of Love, but also enjoy dolphin watching.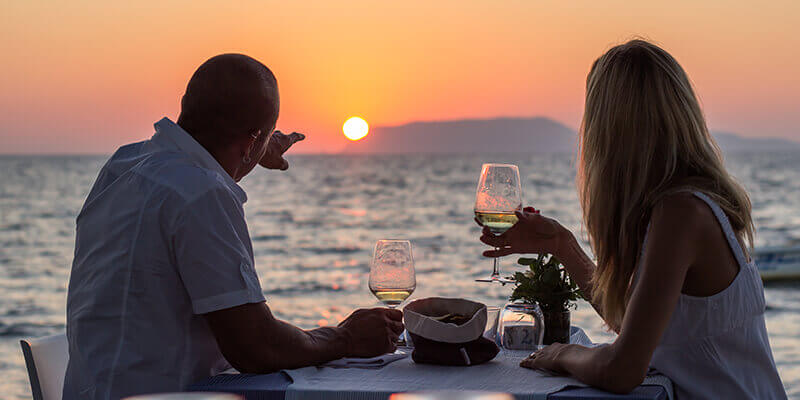 Grindavík, Iceland
A weekend of complete relaxation, pampering and rejuvenation are guaranteed during a visit to Grindavík. Known for their popular Blue Lagoon, you can discover the crystal clear waters and steaming volcanic earth spa. Not only can you enjoy a day visit to the Blue Lagoon's world-famous spa, but you can also book your accommodation on-site with a bedroom looking over Iceland's beautiful greenery.
Booking a trip between September and April means that you may be lucky enough to have the opportunity to view the once in a lifetime Northern Lights. The ideal conditions to enjoy the colourful auroras would be a dark night with no cloud and as little light pollution as possible. To maximise your chances of catching a glimpse of the natural wonder, you may want to consider booking a Northern Light guided tour.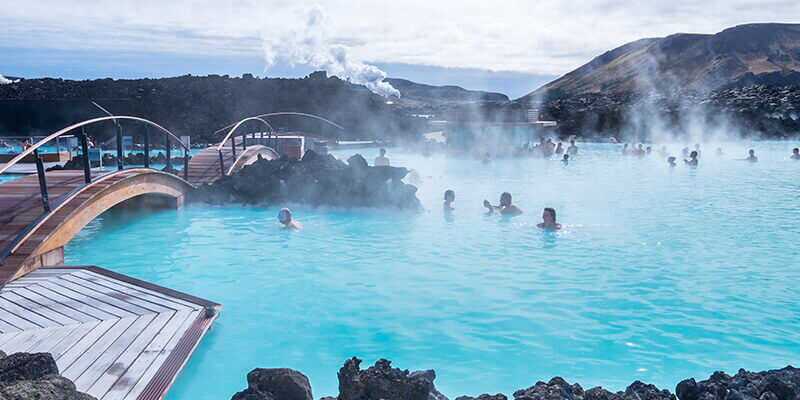 Verona, Italy
You couldn't get more romantic than the home of the most famous love story in history. As the setting of Shakespeare's Romeo and Juliet, Verona is guaranteed to pull at the heartstrings of everyone who takes a visit.
Verona is the ideal destination for couple's who have a passion for history and would happily spend their trip wandering around the rustic neighbourhoods and capturing the 14th-century buildings. For just €6 per person, you have the opportunity to visit Juliet's house to reimagine the picturesque balcony scene in the ultimate tale of true love.
A trip to Italy isn't complete without sampling traditional fine Italian dining. We particularly love the charming Laconda di Castelvecchio, which remains to be one of the city's oldest restaurants. Filled with one of a kind Renaissance art and vintage furnishings, you can enjoy homemade dishes overlooking the Veronese castle.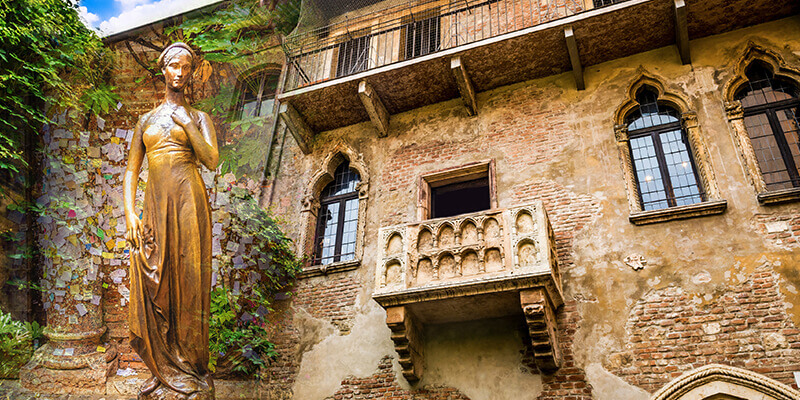 Buenos Aires, Argentina
Bring party and passion to your romantic getaway with a trip to the birthplace of the Tango; Buenos Aires. Known for creating the Dance of Love, an Argentinian holiday is fantastic for couple's searching for a city that comes to life at night.
No matter what area of Buenos Aires you stay in, you can be sure to find a lively restaurant to enjoy a candlelit dinner paired with an after-dinner Tango Show; the perfect evening of romance. If you're feeling particularly brave, you may even want to consider booking Tango lessons to learn the art of the world-renowned dance.
During the day, you can grab the chance to view the unique sights of Buenos Aires through a Gondolier journey down the Puerto Madero.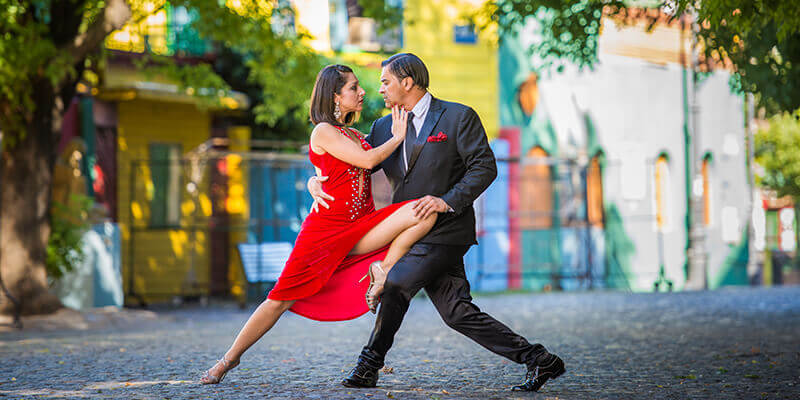 Champagne, France
Those who seek a quaint, tranquil getaway to the countryside will adore a stay in the Champagne region of France. Filled with picturesque landscapes and stunning scenery, the historic province of France is rich with natural wonders.
As you may have guessed, the Champagne region is the home of the much-loved sparkling fizz which means that if you cheer at the clinking of glasses, you will not get much better than this. Booking a Champagne tour will allow you to visit not only the wine gardens where the grapes are grown but also the cellars to see how the process of how the drink is made; of course, followed by a much-deserved Champagne testing session!
When planning your stay, you will never be short for charming chateau's to rent for the duration of your getaway. From extravagant stately homes to traditional hotels, each residence will have their own unique quirks to catch your eye. We suggest taking a look at Châteaux & Hôtel's Collection!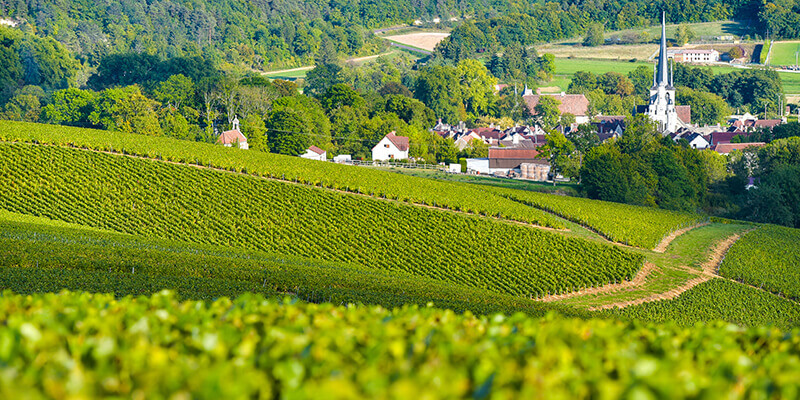 Seychelles, East Africa
With crystal clear waters like no other and white sand beaches, Seychelles is the ultimate luxurious getaway in the sun. Whether you hope to spend quality time as a couple, searching for an elegant honeymoon break, or even considering island hopping to enjoy more than one retreat, the Seychelles is a fantastic option. With many different stunning islands nearby such as the Maldives, a world of new adventures is just a ferry-ride away.
The Seychelles is filled with some of the most magnificent accommodation in the world, from opulent beach huts to cliff-top hotels overlooking the island. You can spend your break exploring the island, visiting L'Union Estate, one of the only destinations globally where you get up close and touch a family of giant tortoises; along with snorkelling in the ocean taking in the breathtaking coral and sea life.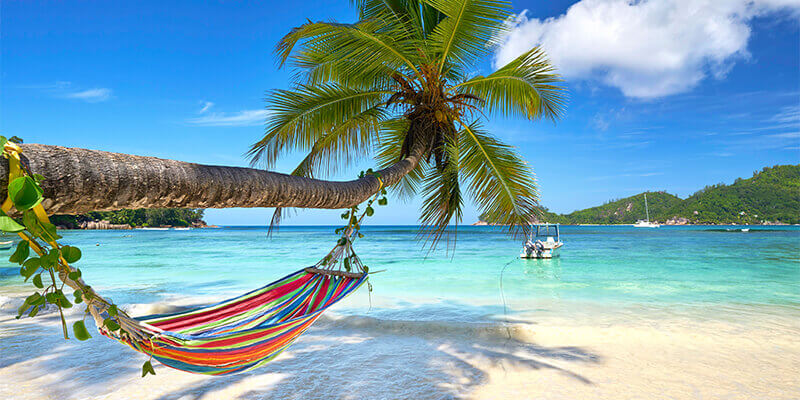 Bali, Indonesia
Bali is most definitely one of the most unique, yet incredibly enchanting locations on our list of romantic getaways. While Indonesia is most commonly known as a traveller's paradise, it is filled with relaxing spas, ideal for couples who hope to relax surrounded by nature.
There really is nowhere else in the world that gives you the opportunity to explore the tropical forests, idyllic sunsets and warm sunshine just like Bali has to offer. The Kaveri Spa remains to be one of the most popular Indonesian spa resorts, ideal for those who are visiting the country for the first time. Here you are able to wind down in a jacuzzi or milk bath overlooking the jungle.
If you're a lover of natural healing and detoxing, Bali is the place for you. The hidden Tjampuhan Spa is thought to be the only place where you can experience the full effect of the natural healing properties in the water of the Ubud river. Tjampuhan Spa promotes the art of inner peace and allows you to get back in touch with Mother Nature.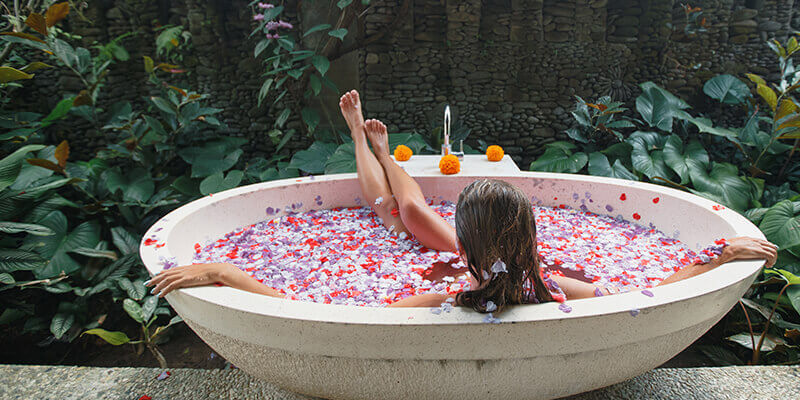 Santorini, Greece
Filled with crisp white buildings and a sky blue atmosphere, the views you can enjoy during a rooftop meal in Santorini are truly indescribable. Santorini is known for their one of a kind black sand beaches which create a unique contrast against the clear blue water. Some of the most popular black sand beaches on the popular Greek island is Kamari, Perissa and Perivolos.
If you are an undeniable thrill-seeking couple, then what better way to explore the island than on the back of your very own quad bike? Quad bikes can be hired in just about any location and can be all yours for as many days as you please. You may even want to consider stopping off at a local supermarket for some tasty supplies and travelling to a quiet, secluded beach to enjoy a romantic picnic by the sea!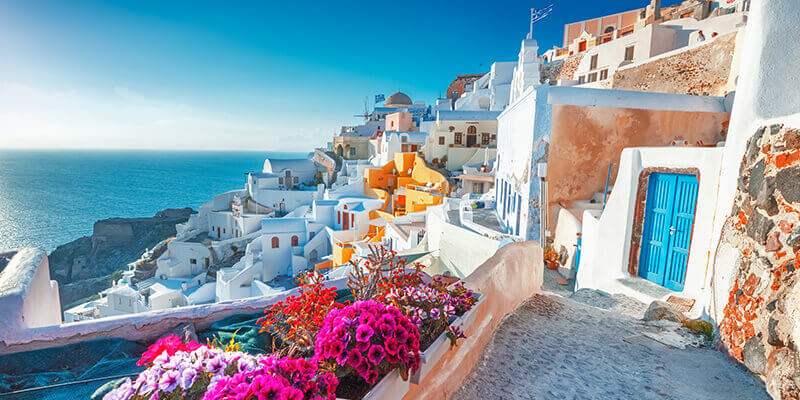 Gili Lankanfushi, Maldives
A visit to Gili Lankanfushi will give you the opportunity to swoon at the simply astonishing pink, purple and orange sunsets. Gili is filled with hidden wonders, and beachy havens, stunning enough to fall in love all over again. The still water and tranquil beaches really do make you feel as if time has come to a holt.
Not only can you dine under the stars on a gorgeous island in the Maldives, but you can even book to sleep under the stars on your own private rooftop terrace. Gaze up at the moon and try to spot a shooting star before you drift off into the most heavenly of sleeps.
If you're looking for a truly one of a kind experience, then we suggest researching into Gili's many jungle cinemas. Here you can sit back and relax watching your favourite film surrounded by natural jungle foliage.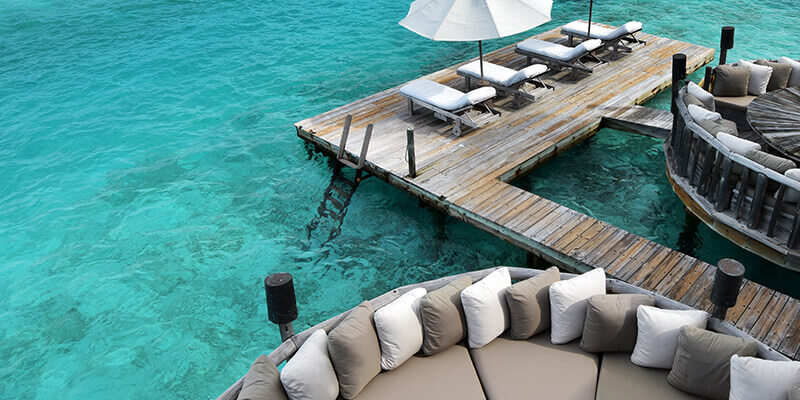 Book Your Perfect Romantic Getaway!
We can almost guarantee that at least one of our getaways filled with romance will strike your interest; there really is something for everyone! Whether you are a thrill seeker with a passion for adventure or you hope to enjoy a tranquil haven of relaxation, you will find the perfect destination to celebrate all things love!
If you're in the process of booking this year's romantic getaway and looking for reputable airport transfers in Milton Keynes, then please feel free to contact Admiral Express!
If you've loved our top ten holiday locations guaranteed to ooze total romance, then why not share on social media with your friends and family?