So, you've said your "I do's", recited the all important speeches, and danced the night away with family and friends – now what? Of course, no wedding is complete without a luxurious honeymoon! If you're searching for a charming place to spend a few nights away with your partner, you've come to the right place! We've done the searching for you and found the most romantic honeymoon destinations around the globe, with the perfect selection of attractions for you and your other half to enjoy.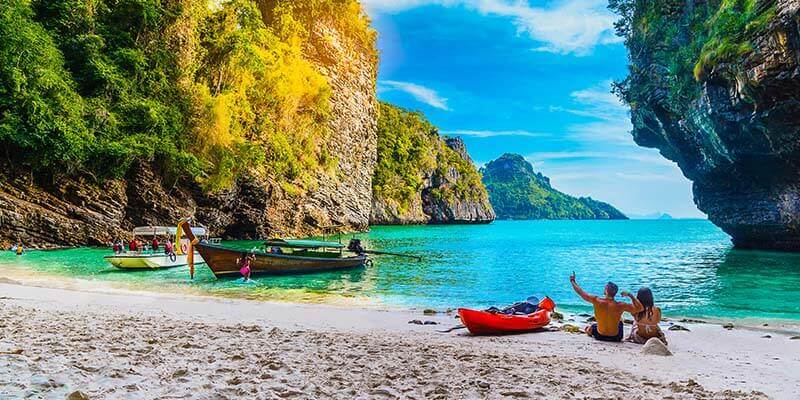 Your guide to the most romantic honeymoon destinations
With over 100 countries across the world, you really are spoilt for choice when it comes to deciding where you and your partner want to fly off to for your romantic honeymoon. Indulging yourself in tranquillity, and being away from the stress of work and home life, gives you the ideal opportunity to relax for however long you decide to stay. You may even find your dream location and wish to go back at a later date together, or with family and friends.
During our extensive search for the most exotic and idyllic destinations, we made sure that every couple is catered for. From newlyweds who desire a funfilled, adventurous getaway, to the couples that need a relaxing, low-key holiday spent lounging on the beach, we've got you covered. To guarantee your honeymoon runs smoothly from the get-go, make sure you have arranged an airport taxi in Milton Keynes to get you from your home to your designated airport on time.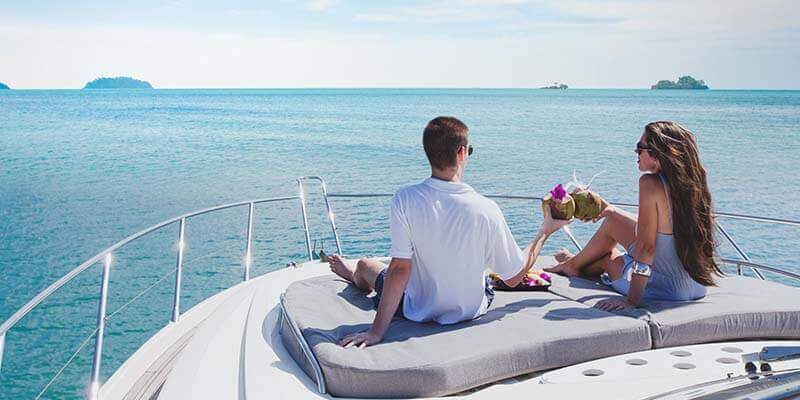 Cape Town
Situated on South Africa's southwest coast, Cape Town is full of breathtaking views, romantic dining experiences and unique attractions – making it the ideal romantic getaway for you and your other half. This coastal city experiences warm and dry weather conditions from October to April, so it is no surprise this is its most popular period for tourists and holiday goers. However, if you and your partner aren't big fans of extremely hot weather, we recommend going anytime from mid-January to mid-April as the wind slows down and the temperature remains around a comfortable 20 degrees celsius.
One of the most popular tourist attractions in Cape Town is the gorgeous Table Mountain National Park. This marvel of nature stretches from the north of Cape Town to the southwest and is filled with enchanting views of jagged mountains. There are several hiking routes you can take which will take you up theses magnificent mountains, or you could opt for a scenic cable car ride which costs under £20!
If you want to experience a little bit of everything that this stunning location has to offer, we suggest paying a visit to The Bo-Kaap. This area of historical culture can be found at the foot of Signal Hill, on the fringe of the city centre. Filled with a mix of Cape Dutch and Georgian architecture, the distinctive multi-coloured rows of houses are definitely an Instagram worthy background when you and your partner are taking pictures. After a long day of exploring, you should treat yourselves to a traditional Cape Malay meal at one of the restaurants, or go one step further and take a Cape Malay cooking course with one of the expert locals.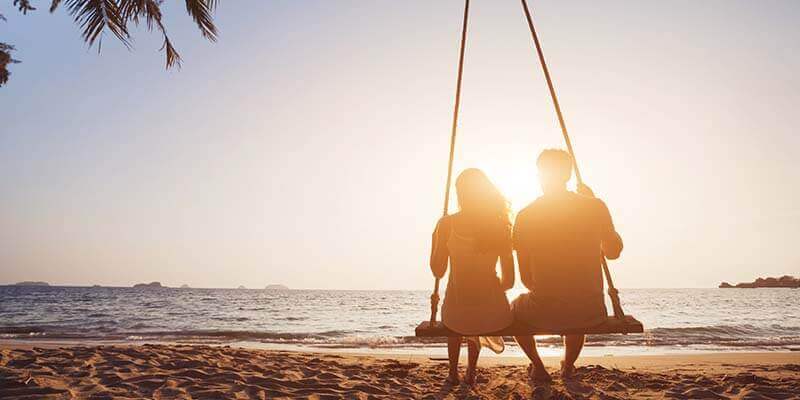 Paris
Commonly referred to as "The City of Love," Paris has always been a favourite destination for couples. Offering a stunning view of the Eiffel Tower, The Trocadero Gardens is the perfect place to take your partner to watch the sunrise or sunset. Visiting the iconic Arc de Triomphe is also a must with your other half as the views from the terrace are second to none, allowing you to see France's capital in all its beauty.
Paris and cuisine go hand in hand, so why not take a patisserie class with your partner to experience the culture first-hand? We are sure your family and friends will be more than happy to delve into your delicious treats after recreating them when you return home.
Borneo
Are you looking for a refreshing getaway? Try Borneo! This picturesque island in Asia is ideal for a fun-filled honeymoon, with unforgettable experiences around every corner. The climate in Borneo is typically quite hot and humid as temperatures average at about 27ºC – which is perfect if you want a complete change from the temperamental, generally cold/damp weather in the UK.
The island is renowned for its beaches, but what makes this destination so attractive is its wildlife and biodiverse rainforest. In fact, of the 222 species of mammals in Borneo, around 44 are endemic. The Sepilok Orangutan Rehabilitation Centre is a very popular attraction for anyone who visits Borneo as you can see the amazing creatures at arms length. Another excellent way to have a truly animal-orientated experience in Borneo is to go on a riverboat safari along the Kinabatangan River. During your safari, you are likely to see herds of pygmy elephants as they feed, wash and play as well as troops of proboscis monkeys, which are big-nosed, pot-bellied, and unique to Borneo. So, if you and your partner are animal lovers, then you won't find a better place than Borneo to celebrate your marriage.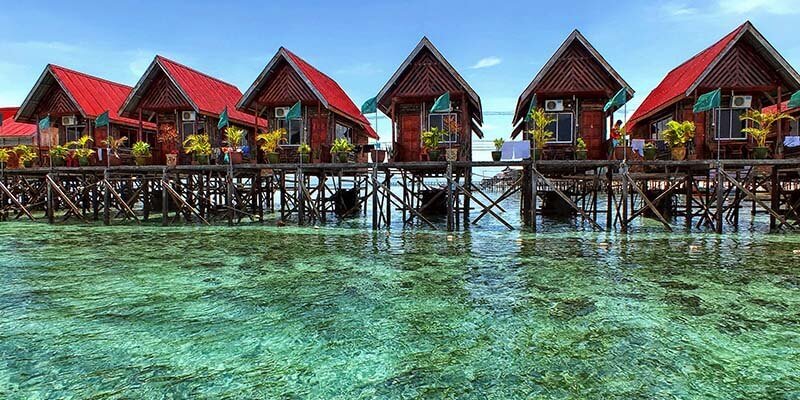 Bora Bora
Bora Bora is a tropical paradise in the South Pacific surrounded by palm-fringed beaches and a calming turquoise lagoon. The luxury aqua resorts and hotels Bora Bora has to offer has gained a significant amount of attention on social media, making it one of the most desirable places to travel to this year. The Sofitel Bora Bora Private Island provides an authentic Polynesian atmosphere where you can soak up the stunning views of the lagoon, beach and tropical gardens from the comfort of your own private patio deck.
Bora Bora offers the perfect combination of relaxation and thrill-seeking fun, so use your honeymoon to experience both. You and your significant other can start off married life by creating memories in the depths of its crystal clear waters with a snorkelling lagoon tour. Lasting around four hours, this underwater endeavour gives you the opportunity to see some of the most fascinating sea creatures, including manta rays, eagle rays, surgeonfish and parrotfish. The tropical marine life in Bora Bora is definitely a must-see, and having your partner by your side while you explore the waters makes it all the more special.
To get the most out of your stay in Bora Bora, we recommend booking a 4 x 4 excursion. Touring Bora Bora in an open-air 4WD truck is certainly something to tick off the bucket list, but what makes this experience extra special is that you get the chance to watch a short demonstration by local artists making tie-dye sarongs and coconut oil. You can even make it more romantic by opting for a sunset tour where you can enjoy a glass of sparkling wine with your other half while you watch the sun go down.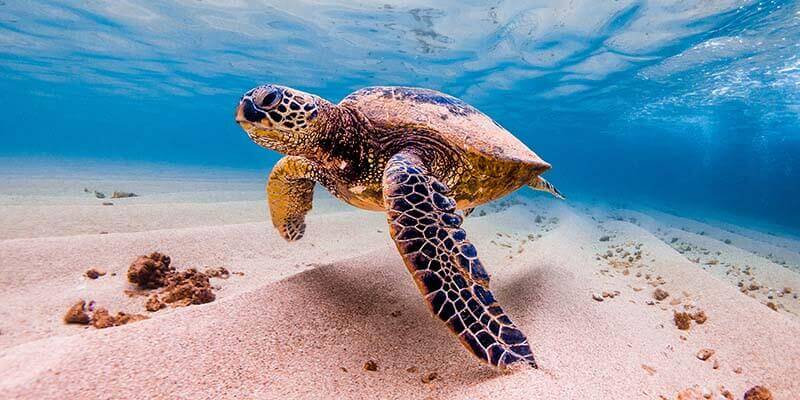 Hawaii
With a huge variety of outdoor activities and luxury beach resorts, Hawaii has something for everyone. For a truly magical and invaluable experience, you and your significant other can spend your time in Hawaii whale watching. While you awaken your senses by smelling the sweet Hawaiin air and the salty ocean, you can take in the mesmerising view of 40-tonne humpback whales gracefully swimming through the clear pacific waters, and occasionally breach high above the ocean surface. If you want to see even more of the marine life that Hawaii has to offer, one of the most popular experiences loved by tourists is the turtle canyon snorkel cruise. During the cruise, you will receive two alcoholic drinks, as well as an unlimited amount of non-alcoholic drinks, to keep you refreshed. After spending the afternoon swimming alongside green sea turtles and tropical fish, you can go back on board and enjoy a deli sandwich buffet in the covered cabin or take photos of the iconic Ko'olau Mountains and Waikiki from the deck.
An unforgettable honeymoon
We hope that our top romantic honeymoon destinations have helped you decide where you want to begin married life with your partner. We understand that honeymoons require a lot of planning and organisation, similar to planning the actual wedding. From hiring the luxury wedding transport to planning your honeymoon, looking at all your options is key to an enjoyable getaway. Don't forget, if you are in need of an airport transfer in Milton Keynes, just give us a call and we will be more than happy to help.