If you're stuck for ideas on where to visit this year, then we have found some of the most unique attractions in Europe. From creating your own fragrance in France to hunting down the Loch Ness monster in Scotland, we have come up with a list of fascinating top things to do in Europe before you die.
Top Things to do in Europe: Why Travel There?
If you're looking for some of the less-touristy places to visit in Europe, then there is more to this beautiful continent than historical monuments and ancient cathedrals. Europe is known for its rich culture and diversity in architecture, but out there is a hidden world of unique attractions that you may not be aware of.
Watch Valencia Burn During Las Fallas, Spain
Once a year, to celebrate the end of Winter and the beginning of Spring, the seaside city of Valencia is set ablaze. It is known as one of the most famous and nosiest festivals in the world. The festival incorporates several days of fireworks, street parties and live music. Next year, the fire festival is on over the weekend of the 15th March to 19th March.
Monaco Grand Prix
The Monaco Grand Prix is an F1 motor race held each year on the Circuit de Monaco. If you're an automobile enthusiast, make sure to experience this adrenaline packed exclusive event. If you have time, make sure to take a tour of the H.S.H Prince Ranier III's antique car collection located on the Terraces de Fontvieille. The Monaco Grand Prix runs over the weekend of 23th May to 26th May 2019.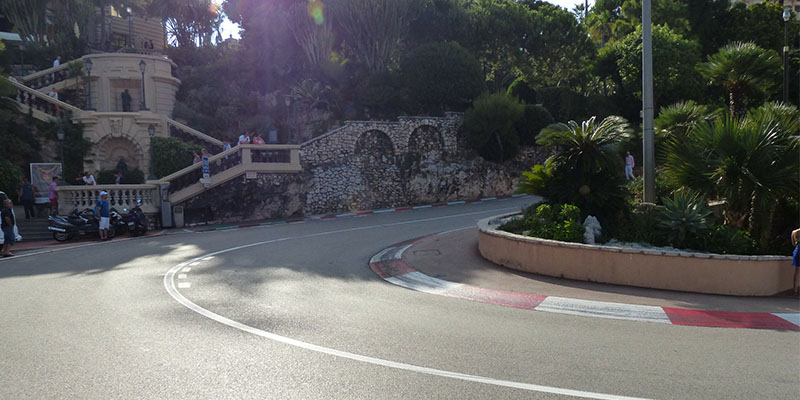 Portugal of Little Ones, Coimbra
The Portugal of Little Ones, or alternatively known as Portugal do Pequenitos, is a miniature replica of the entire country of Portugal. Construction of the park began in 1938 and illustrates many of the country's heritage sites. In 2015, works began to make the site more dynamic and include regional houses to the collection. It is a family-friendly place to visit and will transform you all into a giants for the day.
Create Your Own Perfume In France
With France being the world's fragrance capital, make sure to visit The House Of Galimard and create your own scent with a Master-Parfumeur. The Workshops last 1.5 hours and include time for you to create your own 100ml home fragrance, a scent diffuser and break for champagne. The recipe of your fragrance is recorded so that you can order more online whenever you wish. This sublime experience is ideal special occasion gift.
Tivoli Gardens, Copenhagen
This amusement park was first opened in 1843 and is one of the oldest in the world. Apparently, it is said to be where Walt Disney originally got his inspiration from for Disneyland. However, the Tivoli Gardens is so much more. It is a combination of fireworks, Chinese pagodas, ballet performances, live music, traditional fairground rides, free-ranging peacocks. It is the epitome of nostalgia and Danish culture. It prides itself on 175 years of magic.
Hunt Down the Loch Ness Monster, Scotland
Hunt down the legendary monster, Nessie, in the Scottish Highlands freshwater loch. The Loch Ness Monster was first spotted in the seventeenth century by a monk but was later photographed in 1933. Since then, there has been over 1000 recorded sightings of Nessie. Take a guided boat tour of the lake and learn about the history of Loch Ness. Keep your eyes peeled for Nessie along the way.
Stand on The Edge of The Continent, Portugal
Take a trip to the windswept outpost of Sagres, on the far southeastern edge of Portugal, and stand on the very edge of the European continent. It is rich in its history and long associated with the Age of Discovery. With incredible scenic views and an ancient fort and rusty cannons to explore, this little town is an amazing historical experience. Stand on the edge of the continent and see where Europe dissolves into the ocean.
Thermal Baths in Budapest
One of the most outstanding features of Budapest is its spectacular thermal baths. Make sure to visit the biggest and most popular architectural gem, the Szechenyi Baths. It over 100 years old and is one of the biggest natural hot spring baths in Europe. Enjoy the luxury of 18 pools, including outdoor and indoor geothermal pools, massage treatments, saunas, steam rooms. These pools are all naturally warm due to the mineral-infused water springs sourced straight from the ground. Most of these thermal baths, especially the Szechenyi Bath, are open all year round.
Luxembourg Gardens, Paris
This luxury quintessential Parisian garden was created in 1612 by the widow of King Henry IV of France, Marie de' Medici. The garden is now owned by the French Senate who meets in the palace adjoining the grounds. It is full of energetic, healthy individuals practising yoga, Thai Chi, or simply out for a daily run. It is made up of playgrounds, statues, fountains, sanded avenues and broad steps. The Luxembourg Garden is a place of pure tranquillity and demonstrates the beauty of traditional French architecture and landscaping.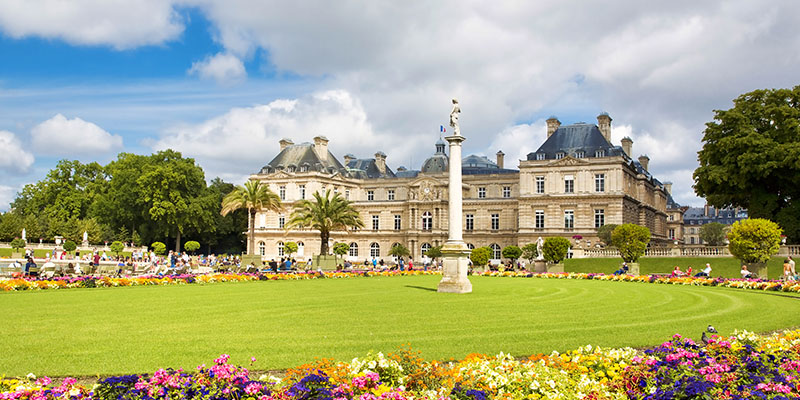 Princes' Island, Istanbul
This cluster of 9 small islands is a short ferry ride from Istanbul's Kabataş ferry dock. Prepare your self for a time travel experience where you will find grand old mansions covered in trailing wisteria, horse-drawn carriages and traditional markets. Büyükada is the largest and most popular of the nine islands. Take a tour of the island in a horse-drawn carriage or rent a bicycle for the day. Alternatively, hire a donkey to help you up to the top of St. George's Monastery to see the spectacular views that Büyükada has to offer.
Summary
All of these captivating European attractions should now be on your travel bucket list. When planning a holiday, it is good to know of a few sights that you particularly wish to visit. If you require airport taxis transfers from Milton Keynes to Gatwick Airport, then Admiral Airport Taxis provides a professional, affordable service. If you have enjoyed this article, we'd appreciate it if you could share it on your social media.