If you are contemplating visiting Thailand, then this guide provides you with four reasons why you should unquestionably make the trip at least once in your life. From the luxury hotels and tranquil white sand beaches to bustling cities laden with tuk-tuks and motorbikes, Thailand has unsurprisingly become one of Southeast Asia's most attractive holiday destinations. Here is our complete Thailand Travel Guide identifying the most fascinating places we think you should visit.
Thailand Travel Guide: Where to Visit?
With over 1,500 miles of coastline, 1,430 tropical islands and home to 67 million people, there is a wealth of sites to visit in Thailand. Bangkok, known as the city that never sleeps, is the capital of Thailand and is an undeniable must-see. If you are entering the country via air, it is likely you'll arrive in Bangkok anyway.
The East Coast, just a few hours drive from Bangkok, is made up of white sand beaches and crystal clear seas. The islands situated along the East Coast make for the ideal location for those staying in Bangkok and looking for a weekend getaway. Ko Samet, one of the smallest but most popular islands on the East Coast, is a favourite amongst both the locals and the tourists.
Si Racha is one of the first islands you'll get to when leaving Bangkok, with it located just 100km east of the capital. Catering for the hundreds of Japanese employees working on the nearby industrial estates, Si Racha vibes a Little Tokyo feel.
Ko Kood is an ideal alternative to Si Racha if you're after a quieter and less commercialised island. Explore the mangrove-fringed shorelines, waterfalls and tropical rainforests on foot or kayak. If we haven't convinced you already as to why your next trip should be to Thailand, then keep reading.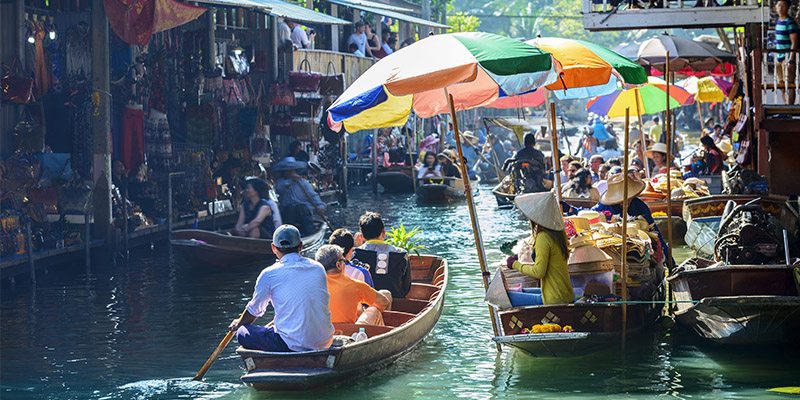 The Beaches
Sairee Beach located on the island of Ko Tao, also known as Turtle Island, is a popular place to visit if you're keen to experience snorkelling and scuba diving. If you're staying in Ko Tao, then make sure to visit Ko Nang Yan which boasts beautifully clear waters, ideal for longtail boat rides and snorkelling. Beach football is an activity enjoyed by locals most evenings. If you arrive early enough to join in, it could be one of the most scenic football matches of your life. With the vast number of islands and beaches that makes up Thailand, you're guaranteed to find a sequestered spot free from other lounging tourists. If you appreciate more of the naturally isolated areas that incorporate hidden beaches and secluded coves, then Koh Samet, Khao Lak and Koh Yao are all fitting candidates.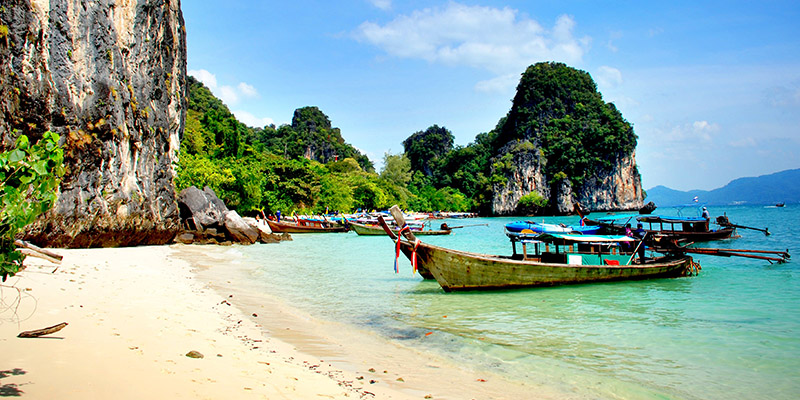 Luxury Hotels
Thailand is the ultimate place to properly relax and rejuvenate. It offers a mixture of yoga retreats, upmarket wellness resorts and soothing spas located all across the country. Choose from a variety of sublime spa hotels providing luxury treatments and facilities including jacuzzis, steam rooms and saunas. Take a look at Anantara Layan Phuket Resort or Banyan Tree in Phuket for one of Asia's most heavenly hotels, specialising in both Asian and European treatments.
Each Villa at the Banyan Tree Resort comes with a King size bed, outdoor pool, private garden and a view of either the lagoon or the garden. The tropical haven of Banyan Tree also incorporates a number of other majestic facilities; a golf course rated "Asia's Best Golf Course" by The World Golf Awards, a 3km long beach ideal for both sunrise yoga or midnight strolls, a 40m long outdoor pool which includes a pool bar, jet pool, water rapids, jet cannons, and three soft-court tennis courts. There is also the Turtle Club available, providing outdoor and indoor activities for children aged 5 and above.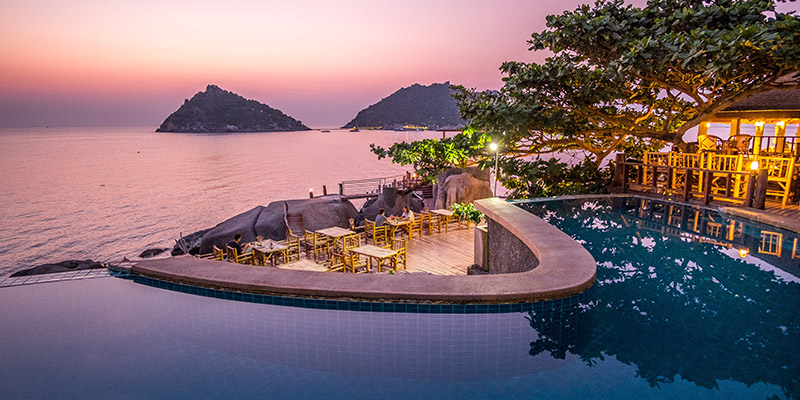 The Festivals
There are a considerable number of festivals celebrated across Thailand that you should try an incorporate into your holiday. The festival 'Loy Krathong' is a celebration that marks the end of the rainy season. Individuals light candles and send them down the bodies of water on beautifully decorated boats. This year the event takes place on the 23rd November and is celebrated all across the country.
If you're looking for an alternative festival to attend, then take a look into 'Songkran'. The whole country goes into shut down for the Songkran festival that lasts three days and incorporates a monumental water fight. It includes drinking, music, dancing, and everybody in sight getting drenched from head to toe. It is celebrated during Thailand's hottest month of the year, April, and was once a small Buddhist tradition but in recent years has turned into a national, all-inclusive water fight.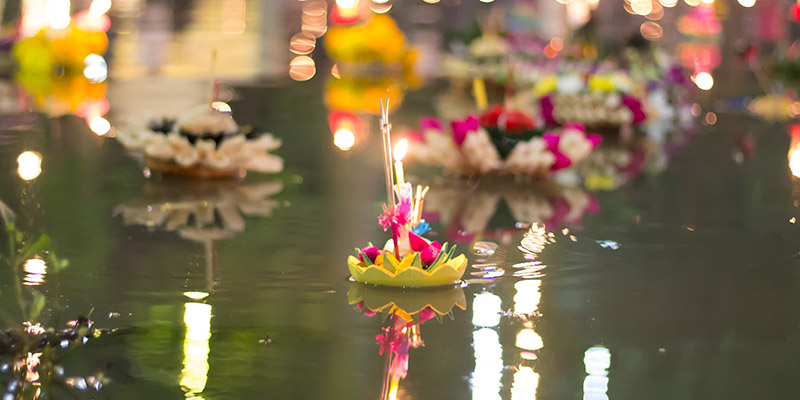 Wildlife
Thailand is home to an array of exotic animals. Khao Yai National Park in central Thailand is where you can find tigers, wild boars and elephants (if you're lucky). Take a visit to Monkey Beach on Koh Phi Phi to witness entire beaches congested with monkeys. Each year Thailand's highly trained elephants get involved in The King's Cup polo tournament. It is a highly celebrated four-day festival that is dedicated to the support of elephant welfare.
Thailand also has an immense assortment of marine life. If you're feeling brave then why not try snorkelling with whale sharks. The gentle giants make a journey through the waters of Koh Tao every year, usually during April time. These sharks are becoming increasingly uncommon, however, the best spots for encounters with Whale Sharks are said to be Richelieu Rock and Hin Daeng.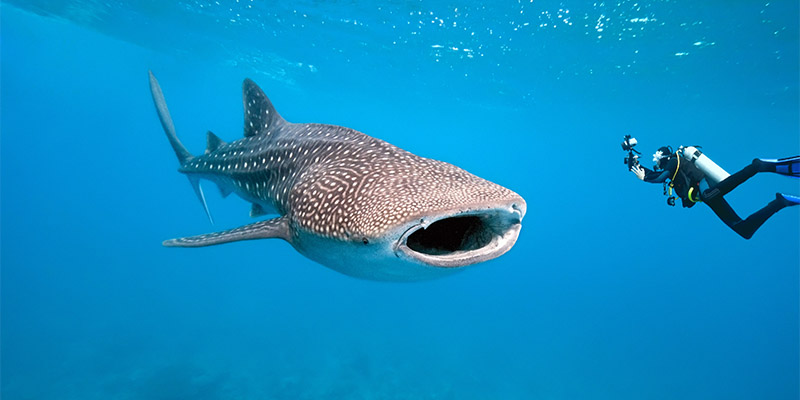 Booking Your Trip To Thailand
Hopefully, by now, you are thoroughly convinced that your next trip abroad should be to the awe-inspiring Asian country of Thailand. With the wealth of unique opportunities to experience and the pure beauty of both the rural and urban areas, there shouldn't be anything holding you back. For airport taxis transfers from Milton Keynes to Gatwick airport, get in touch with us today for competitive prices and a reliable service. We suggest booking your holiday for some time during the dry season in Thailand. This can be anytime from April to November and is the cooler period of the year.