Interrailing is one of the best ways to explore a large section of Europe in a condensed amount of time. It has become a popular way to fill up time during a gap year or in between university terms. If you are thinking about making an interrail trip then we have put together the ultimate beginner's guide.
How Does The Interrail Trip Pass Work?
InterRail is an individual form of rail travel providing its users with free unlimited travel on the national railways of 30 different participating countries. With this pass, you can make one inbound and one outbound journey within your country of residence. You will be given a travel diary, which is essentially your ticket. You need to update this with travel details before each journey to show where you are heading to. If you have a Flexi Pass, then you will need to remember to fill in the specific dates you are entering a country and the dates you'll be leaving. On the train, you will then need to show your passport, identity documents and Travel Diary together to staff when requested.
Before you start booking your trip or looking into purchasing travel passes, it is worth having a long consideration about the company you want to take. Avoid individuals who you regularly disagree with, but ultimately, make sure they are entirely reliable. The alternative option is to travel alone, meet an abundance of new people and experience life-changing adventures.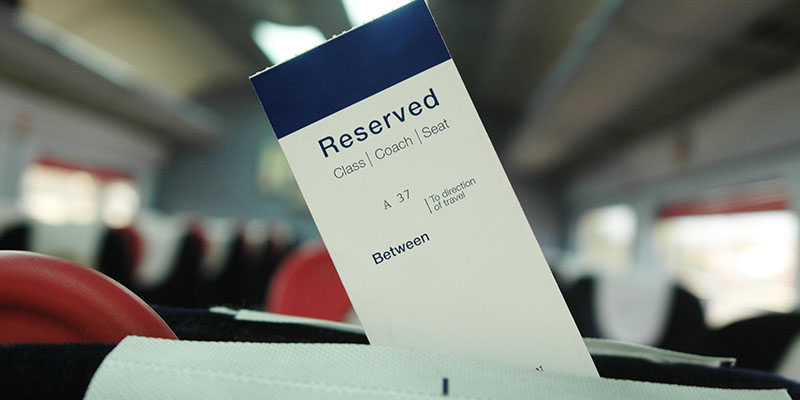 Step 1: Choosing the Correct Type of Ticket
Depending on the length of journey you wish to embark on, will determine how much your Interrail Pass will be. You can find specific prices on the InterRail Website. An interrail pass can, however, only be used by European citizens or official residents. If you are a Non-European citizen, then you will need a Eurail Pass instead. Travel insurance is not included with the pass, but we highly recommend having it. The Post Office and Alpha Travel Insurance are providers worth looking in to. Nevertheless, the passes do involve some additional benefits such as discounts on museum entry, boat tours and hotel rooms.
If you're a student or under the age of 27, you will be able to purchase the interrail ticket at a discounted price. However, you will first need to decide which pass will best suit your travel plans. There are three different options; the Global Pass, the One Country Pass or the Premium Pass. The global pass allows you to travel one inbound and one outbound trip into 30 different countries. The one country pass gives you access to an unlimited number of rail trips in one specific country. The Premium pass is for those wishing to travel in Italy and Spain only and entitles you to free train reservations.
You will also have the option to choose either a Flexible or a Continuous Pass; this decision is entirely up to you and your style of travel. The flexible pass will give you a set amount of travel dates within a number of months; this starts from the first time you use your pass. The continuous pass will let you travel consecutively every day within the set number of months. It is, however, the more pricey alternative.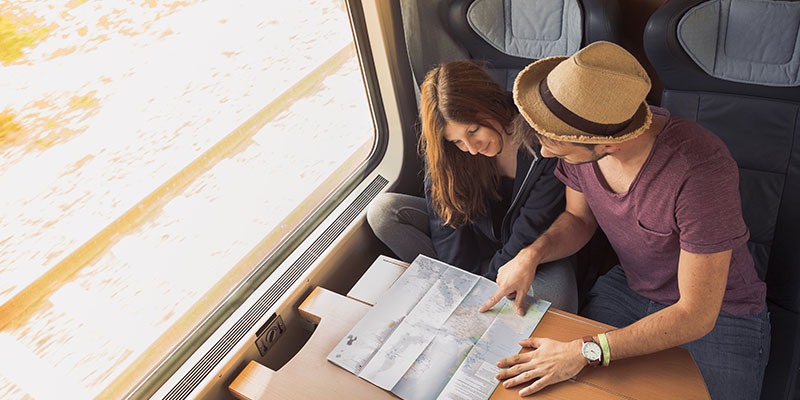 Step 2: Planning Your Route
It's important to plan your route so that you don't travel further than necessary. It is also a good idea to pre-plan the route so that you can manage your time effectively, especially if your pass only allows you a limited amount of days. It is essential to find train times and book your reservations. Reservations are needed for most international, nighttime and high-speed trains and must be booked at least 90 days prior to your travel date. On the interrail timetable, trains that require a reservation will be classified with the letter 'R' in a green circle.
Once you have worked out a route and booked your train reservations, you can work out how much time you will have in each city. It is advised you visit fewer countries but spend more time in each to get an authentic feel for the culture. Your trip should be a combination of visiting cities, countryside and beaches whilst combining famous cities with smaller towns. Once you have planned your route and booked your train reservations, you will need to look into accommodation.
Step 3: Booking Accomodation
Strategically booking your accommodation near to train stations, is a tip worth remembering. It will save you time on moving around and will hopefully lessen your chances of missing trains.
It is advised to book in advance purely to give you some peace of mind and ensure you always have a place to stay. It will also help you to look around and search for the best value deals; look for the best location, the most welcoming living conditions at the most affordable price. Leaving matters like this to the last minute will often cost you more money overall. Take a look at booking.com and hostelworld.com to find the best value for money accommodation.
If you are on a tight budget, then we suggest opting for dorm rooms which will reduce the price of a room per night significantly. This is also an excellent opportunity to meet people participating in similar situations to you and allows you to connect with fellow interrail'ers from all over the world.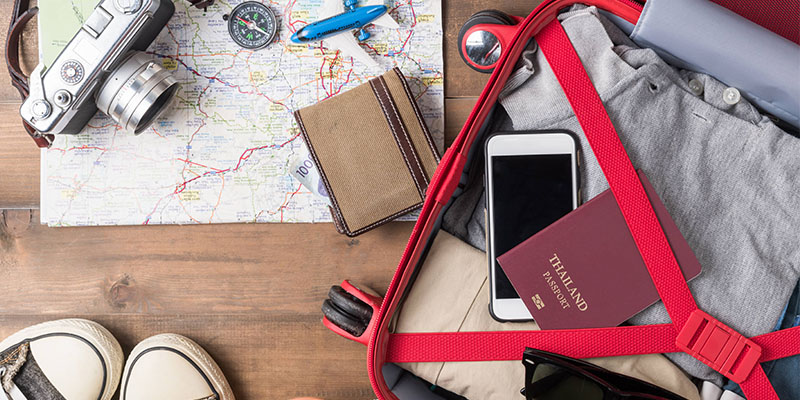 Step 4: What to Pack
We can not emphasise enough that you should make sure to pack light! Remember whatever you pack, you will have to lug around with you, either in a suitcase or in a backpack, wherever you go for possibly a month. However, that said, you do want to make sure you have remembered the bare essentials. Below is a list of what the contents of your suitcase or rucksack should contain:
Interrail Pass
Passport
Travel Insurance
Travel Cash
Travel Wallet
Everyday clothing
Swimwear
Comfy Walking Shoes
Toiletries
Towel
Chargers
Plug Adapters
Portable Battery Pack
Headphones
Luggage Padlocks
Travel Pillow
Sun Cream
Plasters
Painkillers
Insect Repellent Spray
Summary
To get the most out of your interrail trip, it is advised to put a little consideration into the planning and organisation. Alternatively, the other option is to wing it when it comes to your plan and go where ever the wind takes you. If you decide to fly and require taxi transfers from Milton Keynes to Gatwick Airport, or transfers to Train Stations, then get in touch with Admiral Airport Taxis to book your transport.