On Monday, we were all shocked to discover the breaking news that the popular airline, Thomas Cook, had sadly collapsed. The news meant that over 150,000 holidaymakers were stranded abroad or facing an early end to their vacation. For employees of the airline, they were left abruptly jobless as a result of the companies cease of trading.
The Collapse Of Thomas Cook
The collapse of Thomas Cool has caused an abundance of issues for holidaymakers. If you were due to fly out with the airline or had purchased a holiday package, unfortunately, all bookings would be cancelled as MPs tackle the next steps. All Thomas Cook planes remain grounded, which is slightly good news for those stranded abroad. The government and alternative airlines have stepped in to help those on holiday get home with free flights. You can inquire about compensation from ATOL (Air Travel Organiser's Licence), your insurance company or credit card firm. Although this isn't the case for everyone, some may have to book their own travel arrangements home and then claim it back at a later date.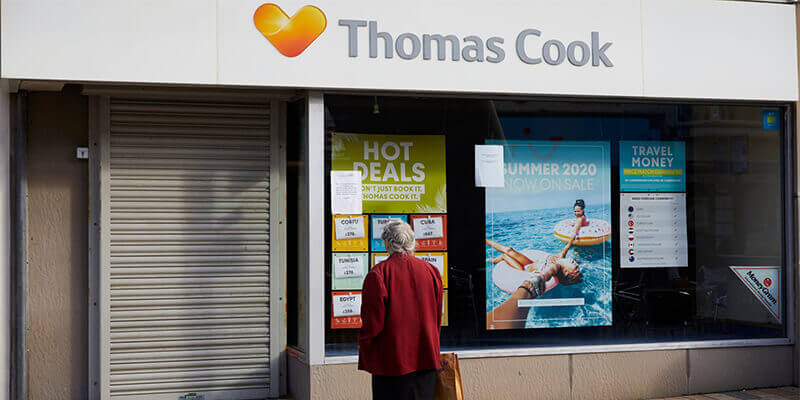 Photo Credit: The Guardian
According to reports by the BBC:
"Thomas Cook have said the reasoning behind the bust up was; political unrest in countries such as Turkey, the prolonged heatwave that occurred this summer and consumers being afraid to book holidays because of the ongoing Brexit negotiations."
Although The Independent has reported that Thomas Cook was in talks with the Chinese firm 'Fosun' who were going to support the business to ensure its survival. However, as Thomas Cook failed to provide £200m demanded by its banks as part of the negotiation deal, the plan collapsed.
What to do when your airline goes into liquidation
As mentioned above, you can claim back the costs of cancelled flights, with your travel insurance, credit card or ATOL with packaged holidays.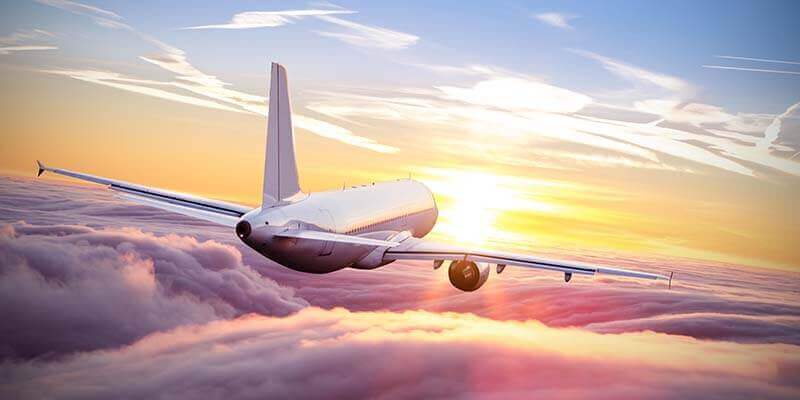 Already on holiday?
If the company that you have booked with is ATOL protected, then you can apply to the CAA (Civil Aviation Authority) to have your money refunded. This would be the same if you booked the flights and car hire together as a package. In terms of flights, you will be put on another one at no extra cost. Unfortunately, for those of you that booked accommodation and flights directly with the airline that has gone bust, you won't be covered. Holidaymakers that are not ATOL protected will have to pay for their own flights home.
Travel Insurance
When booking holidays, it's super important to take out insurance for instances such as the Thomas Cook scandal, to ensure you're covered. Most insurance companies cover flight cancellations and travel companies going bankrupt. Be sure to double-check when signing up for one. By doing so, you can go into your holiday with a relaxed head on your shoulders without having to worry about what will happen if a problem occurs.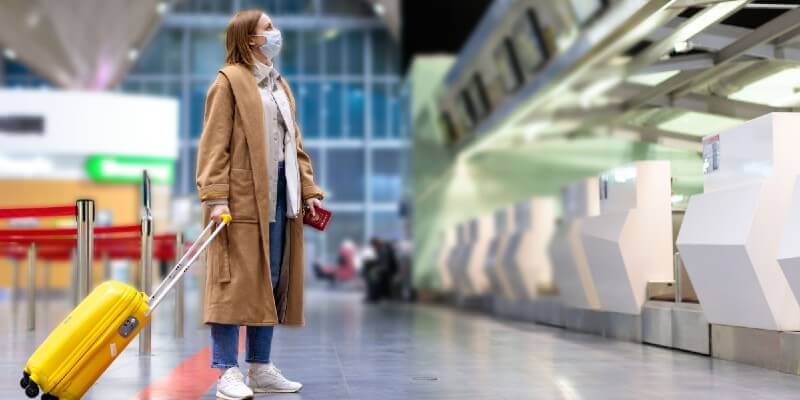 Credit Card
For customers that used a credit card to book the holiday, your card provider can send over a claims form upon request and, you would have to fill it in and send over poof of your flight cancellation to claim. There are a few requirements before you can claim such as, the flights have to be over £100 but less than £30,000 to be eligible for a refund.
Booking Holidays Over The Next Few Months
Since the scandal, airline flights have dramatically spiked in prices. For those of you who booked holidays and thinking of re-booking, you might want to hold off for a while. This is due to the sudden rise in demand for flights or a shortage of them giving other airline companies to charge extortionate prices because of the collapse of Thomas Cook.
Are you coming back from your holiday and want an easy ride home? Why not book our airport taxi transfer in Milton Keynes for a peaceful ride home after all the disruption and chaos of making it back to the UK! Contact us for a free quote as we are happy to help make your journey a little happier.