We have come up with a list of the top 10 2018 holiday destinations that you should travel to this year. If you're stuck for ideas on where to explore in 2018, then carry on reading to hear our opinion of all the destinations that should be on your bucket list.
Most Beautiful 2018 Holiday Destinations
We have come up with a selection of the most stunning holiday destinations that you should visit this year. Whether it be with your family, as a couple or travelling on your own, all of these locations are a necessary must-see during 2018.
1. Seville, Spain
Seville is the capital of southern Spain's Andalusia region and was once a traffic-congested metropolis. Over the past ten years, however, this city has transformed itself. Famous for its flamenco dancing, tapas bars and orange trees, this city is ideal for a spring city break. Make sure to visit the breathtaking Alcázar Palace and admire the views from the ancient cathedral tower. Stay in the old town and explore the cobbled streets of the Santa Cruz quarter. 2018 is the year to visit Seville.
2. Bologna, Italy
Bologna is one of Europe's oldest university towns and has been a haven for the intellectuals since the 14th century. Food is a huge deal here, with Bologna being home to Parma ham, balsamic vinegar and parmesan. With the opening of a 'foodie' theme park, this will further elevate Bologna's reputation as Italy's culinary capital. While you're there, make sure to dine at one of Bologna's most famous trattoria, the Trattoria di Via Serra, which is just outside of the historic centre. Autumn is said to be one of the best times to visit Bologna; the season for copious amounts of sweet chestnuts and delectable porcini mushrooms.
3. Valletta, Malta
Valletta is the tiny capital of the Mediterranean island nation of Malta. It is blessed with over 300 days of sunny weather and surrounded by some of the cleanest waters in the Mediterranean. With an unprecedented collection of original Baroque architecture, fortified city walls overlooking the Med and the Co-Cathedral of St. John, it is no wonder that this tiny European capital is a world heritage site. Make sure to visit the Grand Master's Palace, which was once the residence of the Grand Masters of the Knights of St John.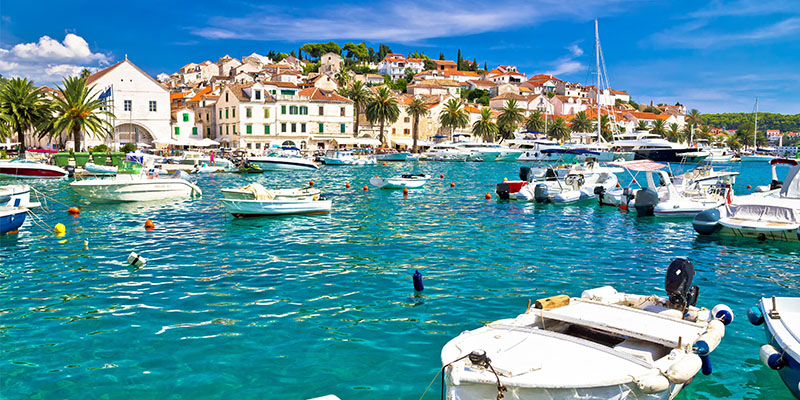 4. Hvar Islands, Croatia
With its combination of impressive landscapes, crystal clear waters and cultural heritage, Hvar is probably the most beautiful island in Europe. Gothic palaces surrounded beautifully by 13th-century walls, and traffic-less marble streets ensure that Hvar is estimated to draw around 20,000 people a day in the high season. The historic centre is pedestrian only, so make sure to wear comfortable walking shoes; you'll have to navigate around lots of stone steps and cobbles if you want to see the main attractions the city has to offer.
5. Budapest, Hungary
Budapest is a perfect destination for groups, young couples or lifetime lovers. It is also the place to visit if you're a lover of history, culture, museums and nightlife shopping. Musicians, designers and directors are all inspired by the beauty and rich culture of Budapest. The capital is made up of beautiful alleys, shops, bars, churches and parks. Make sure to visit the city's most famous monuments; the Buda Castle, The Parliament, The Chain Bridge and Margaret Island.
6. Prague, Czech Republic
Prague, the capital city of the Czech Republic, is divided by the Vltava River. It is nicknamed "the City of a Hundred Spires," and known for its Old Town Square. Famous for its colourful Baroque buildings, Gothic churches and historic core, you will be seduced by Prague. If you're going with your significant other, make sure to visit the Charles Bridge. If you want to experience the bridge at its most atmospheric, try visiting it at dawn.
7. Vienna, Austria
Vienna, Austria's capital, lies in the country's east on the Danube River. It is both musically and culturally one of the richest cities in the world. With a combination of cool cafés, bars, galleries, shops and street markets, there's a seemingly never-ending wealth of things to see and do. Its former residents, such as Mozart, Beethoven and Sigmund Freud shaped the city's artistic and intellectual legacy. Make sure to visit one of Habsburgs' most dazzling Ringstrasse palaces; the Kunsthistorisches Museum. It is crammed with priceless works by Old Masters and contains one of the world's richest coin collections.
8. Crete, Greece
Greece's largest island, Crete, is known for its varied terrain, ranging from the White Mountains to the fine-sand beaches at Elafonisi. The capital of the Greek island of Crete, Heraklion, is mostly known for the Palace of Knossos, just outside of the city. Knossos is the largest Bronze Age archaeological site and has been called Europe's oldest city. Make sure also to visit the Heraklion restaurant, Peskesi, which interestingly serves only prehistoric recipes from Minoan times.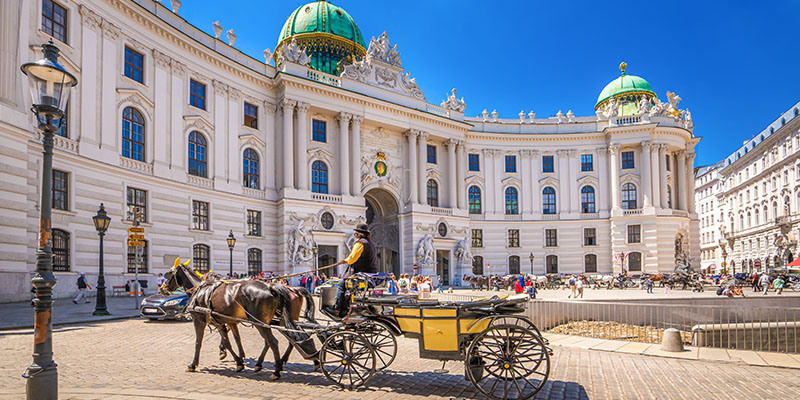 9. Bilbao, Spain
This industrial port city in northern Spain is surrounded by rolling green mountains and is the de facto capital of Basque Country. Bilbao is said to be one of the greatest Basque country treasures for its staggering architecture, stunning landscape and venerable dining scene. Here you'll find Michelin-starred eateries, low-lit wine bars and fine spots perfect for unwinding. Be sure to visit the neo-baroque theatre, an art nouveau train station and several spectacular cathedrals.
10. Cape Verde Islands, Africa
Cape Verde is a nation on a volcanic archipelago off the northwest coast of Africa. It is a 10-strong cluster of islands hiding in the mid-Atlantic. Cape Verde is known for its numerous beautiful beaches, Creole Portuguese-African culture and traditional morna music. Does island hopping across some 1,500 square miles of the Atlantic sound tempting to you?
Summary
Here are just 10 of the most beautiful destinations that you should travel to this year. In order to take some of the stress out of travelling, we suggest booking airport taxis. This will also help to save you on car parking costs. Whether you are travelling alone, with your partner or in a group, there are a number of locations, suitable for anyone.