Whether you're looking for a short weekend getaway or a relaxing holiday, why not visit some of the beautiful attractions that the UK has to offer. If you're looking for a cheap getaway to the country or a luxurious spa break, we have included it in our list of the most beautiful places to visit in the UK this summer, providing the weather behaves.
Our guide to finding the most beautiful places to visit in the UK
If you are hoping to save money on your holiday this summer, or just don't have the time to take for a long getaway, then an adventure to the countryside could be the ideal solution. Whether you are looking for a family holiday, a romantic getaway, or a trip away with friends, we have found something for everyone.
The High-End Escape
If you're looking for a luxury escape to a dreamy countryside retreat, then visit the postcard-pretty villages in the Cotswolds. We have found some of the most stunning places to stay and explore in the Cotswold area.
Barnsley House
Relax and un-wind in the tranquil setting of Barnsley House, perfect for a romantic getaway. Take full advantage of their luxury spa and the secluded outdoor heated hydrotherapy pool. Dine in their very own 'Village Pub', only a two minute stroll from the hotel and includes all the necessities of a traditional pub; great food, comfy seating, open fires and a relaxed atmosphere. However, this hotel will only allow children over the age of 14, so if you're looking for a getaway with your little ones then keep reading.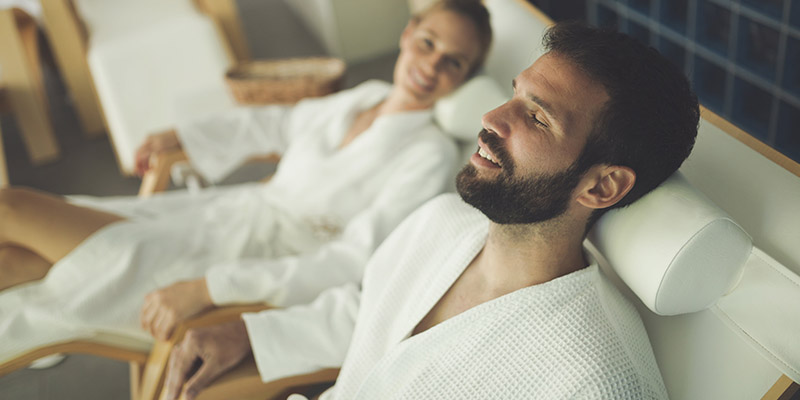 Calcot Manor
Similarly to Barnsley House, Calcot Manor is relaxing countryside retreat that incorporates the cosy atmosphere of roaring fires, with spa facilities and family activities. The manor house has 35 guest rooms, a spacious spa with relaxing treatment rooms, an indoor slate-lined pool, a large heated outdoor and a children's Playzone.
All of the family rooms are fitted with listening devices. There is an Ofsted-registered creche and an outdoor pirate ship play area, ideal for occupying the older children. The restaurant menu also has a specially devised children's menu for your smaller (and possibly fussier) diners. Calcot Manor is an exquisite example of how both luxury and family-friendliness can be successfully combined.
Places to Visit
While you're away exploring the Cotswolds, there are some places that, we feel, cannot be missed. Spend the day at Blenheim Palace, situated in the picturesque village of Woodstock; the iconic birthplace of Sir William Churchill. Explore the Palace itself and delve into the history and rich culture of tapestry England. Tour the gardens and take the family around the huge maze, the butterfly house and the children's playground.
We also suggest taking a stroll around the Cotswold Wildlife Park and Gardens and discover their extensive range of exotic animal species. Spend the day with the Giraffes, Zebras and Rhinos, pet the Goats in the Farmyard and watch the Penguins being fed at 11 am and 3 pm, every day. A perfect day out for all the family.
The More Cost-Effective Getaway
If you are after a more cost-effective, yet equally beautiful getaway, then we suggest Britain's latest World Heritage Site; the Lake District. Get close to nature and rent out a Log Cabin; ideal for small families or a trip away with a few friends. We found a number of luxury, yet affordable log cabins situated in idyllic Lake District countryside.
Fallbarrow Holiday Park
Perfect for walking and cycling holidays, find your log cabin getaway at the Fallbarrow Holiday Park in Windermere . Fallbarrow Park is a 5-star location set amidst the wooded parkland, bordering the eastern shore of Lake Windermere. All of their log cabins and static caravans are fully equipped with multi-room heating and double-glazing.
Although Fallbarrow Park is appreciated for its tranquil atmosphere, they do offer daytime and evening entertainment for all of the family. A movie under the stars, pub quizzes and games, arts and crafts and morning children's stories, are just some of the activities that Fallbarrow Park offers to its guests.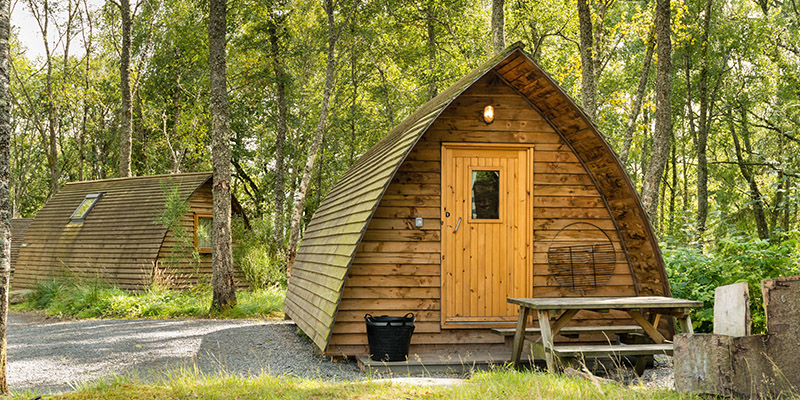 Park Cliffe Campsite
If you're feeling more adventurous than a log cabin (or on a really tight budget), then we suggest packing a tent and heading off to Park Cliffe Camping and Caravan Estate. Park Cliffe is an award-winning campsite located in the heart of the Lake District. Look out for badgers, slow worms, buzzards, swallows and deer during your stay. The park has an onsite bar and restaurant serving home-made and locally-sourced meals. There is a children's play area and games room on the campsite to help keep your family entertained.
Things to Do During Your Stay
Because of the beautiful countryside and stunning views, there is an abundance of outdoor activities that you can get involved in. We have cherry-picked the ones we consider mandatory. Take up to eight people out with you and spend up to four hours out in the water when you hire a motorboat with Coniston Boating Centre. Hire a motorboat, a rowing boat or a canoe and explore the famous lakes thoroughly.
If being on a boat is not your idea of enjoyment and you're not a fan of the water, then we suggest visiting Wray Castle. You can spend hours exploring the extensive grounds, wandering the castle's elaborate halls, towers and turrets and you can now visit their newest attraction: the Peter Rabbit Adventure. With Beatrix Potter having stayed many times at Wray Castle, they have incorporated her history into the tour. Learn about her life and visit one of her favourite rooms, the library, which has recently been renovated.
Summary
Overall, whether you're looking for a luxury spa break or a more cost-effective adventurous getaway, there are plenty of opportunities where you can appreciate the UK's natural beauty. If you fancy visiting either the Cotswolds or the Lake District, then you can hire long distance travel from Milton Keynes to give you that luxury of not having to drive. With all of the getaways we have suggested, you can enjoy the location and the stay as a family, a couple, a group or an individual.