As we approach a new decade, there is no better time to pack your suitcase, visit beautiful locations across the globe and work your way through your bucket list. If you are yet to start your bucket list or are looking for more things to add, then take a look at our bucket list destinations that are an absolute must for 2020.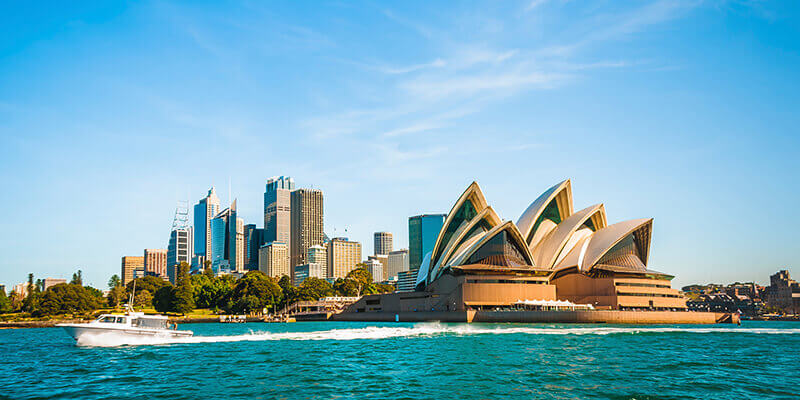 Stunning bucket list destinations
If one of your New Years resolutions is to be more adventurous and see the world, then creating a bucket list full of destinations you want to visit is an excellent place to start. If you are not familiar with what a bucket list is, then don't worry as we are here to explain all. A bucket list is a collection of aspirational goals that you want to accomplish during your lifetime. These goals can be anything from travelling and attending major sporting events to learning a new language or raising money for charity. Knowing how to make a bucket list is easy, and there are a number of tools you can use to assist you. You may have hundreds or even thousands of goals you want to accomplish in your life, so finding a place to store your bucket list is key. Writing everything down in a notebook is a good starting point, but it can be easy to lose track of all the experiences and aspirations you want to achieve. For this reason, we recommend using a website or app that will not only record your list of dreams but allow you to share it with others, prioritise goals and create reminders. Some of our favourites are Bucketlist.org, iWish and BUCKiTDREAM. You will want every trip in 2020 to be as organised and as well thought out as your bucket list, so planning in advance is key. With our airport taxis in Buckingham and Airport transfers in Milton Keynes, you can have peace of mind that you will receive a reliable service that will get you to your designated airport on time.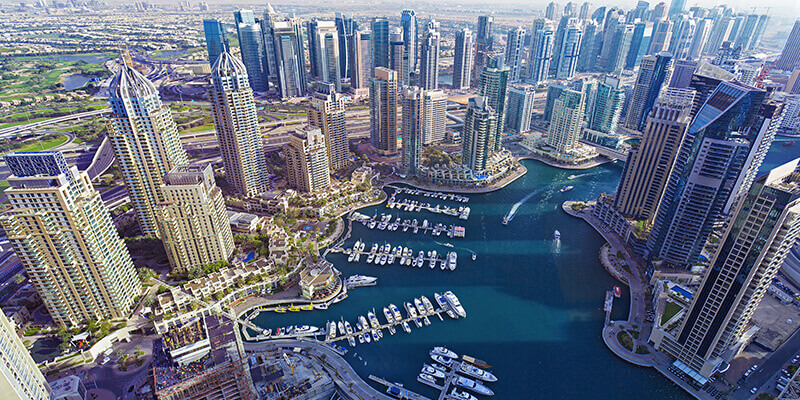 Dubai, United Arab Emirates
Dubai is any traveller's dream with its historical sights, futuristic architecture, active nightlife and out of this world attractions. In fact, what attracts millions of people to visit Dubai every year is its breathtaking skyline. Currently, Dubai is home to over 900 high-rise buildings with a world record 18 rising to 300 meters or more. As impressive as Dubai's skyscrapers and luxurious automobiles are, the city was not always the ultramodern location we know it to be today. Although it has evolved from the days of Bedouin villages, the desert of Dubai is still one of its biggest tourist attractions. You can fully immerse yourself in the mesmerising landscape of the desert by going on a safari, dune bashing or even going on a camel ride to give yourself the most authentic experience.
London, England
London is undeniably one of the most vibrant and diverse cities in the world which offers something for everyone: from history and culture to fine food and good times. When visiting London, you can witness the world-renowned spectacle that s the changing of the guards at Buckingham Palace. Weather permitting, the extraordinary event takes place daily in the summer and four days a week the rest of the year. The guards are always dressed in traditional red tunics and bearskin hats, making the whole display all the more patriotic and exciting to watch. After watching the changing of the guards, you may then want to soak up the beauty of the city from the top of the London Eye. At 135m, the London Eye is the world's largest cantilevered observation wheel which allows you to see iconic landmarks such as the Houses of Parliament, Big Ben, Westminster Abbey, The Shard, St.Paul's Cathedral and so much more. If you fancy meeting up with some of your favourite celebrities, you need to visit Madame Tussauds. The wax figures are so realistic, it's hard to believe they are not the real thing!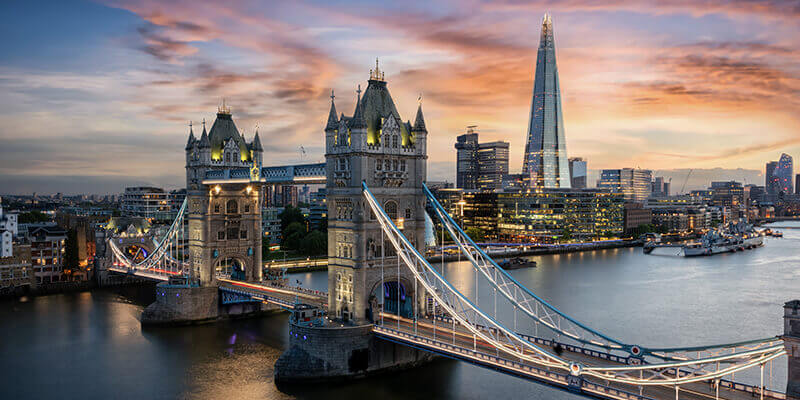 Indonesia, Southeast Asia
One of the most popular places in Indonesia that makes it onto the bucket lists of many people is, of course, Bali. With its idyllic beaches, unique accommodation and creative Balinese culture, you are bound to fall in love with the charming island. Although Bali is amazing in its own right, there is so much more to Indonesia that is worth exploring. The Komodo National Park is located in the Lesser Sunda Islands and is the only place on earth where you can have a close encounter with the legendary Komodo Dragons. This is an experience you cannot get anywhere else as Komodos are rare and native to only a few Indonesian Islands. Komodo Island is also home to one of seven pink beaches on the planet – a natural wonder of nature. The exceptional beach gets its striking colour from microscopic animals called Foraminifera, which produces a red pigment on the coral reefs. For this reason, it is called Red Beach in the local tongue. When the tiny fragments of red coral combine with the white sands, a soft pink colour is created which is visible along the shoreline.
Finland, Northern Europe
Despite what you may think, Finland is an extraordinary place to visit all year round, not just during the winter months. Many people head straight to the energetic and photogenic city of Helsinki to enjoy the Scandanavian architecture, bustling market square and botanical gardens. Helsinki is also renowned for its Moomin Cafe's, which promise to re-awaken your childhood spirit. The cafes are based on the characters of the book series written and illustrated by Tove Jansson and serves Moomin-themed drinks and snacks with Moomin artwork on the walls. For something a little more seasonal, you should definitely visit the Kakslauttanen Arctic Resort. At the resort, you can spend the night in a warm glass igloo, looking through the thermal glass as you wait for a glimpse of the magical Northern Lights. Alternatively, you could stay in a cosy log chalet, traditional house or Santa's home. One of the best things about the arctic resort is that there is something to do all year round. In the winter, you can go on husky and reindeer safaris aurora hunting and cross-country skiing. Summer and autumn activities are just as unforgettable as you can canoe in the wilderness, chase the northern lights and go on a horse safari. If the sound of this magical place is making you want to plan your trip now, we offer a number of taxi services in Towcester and the surrounding areas that promise to get you where you need to be at an affordable price.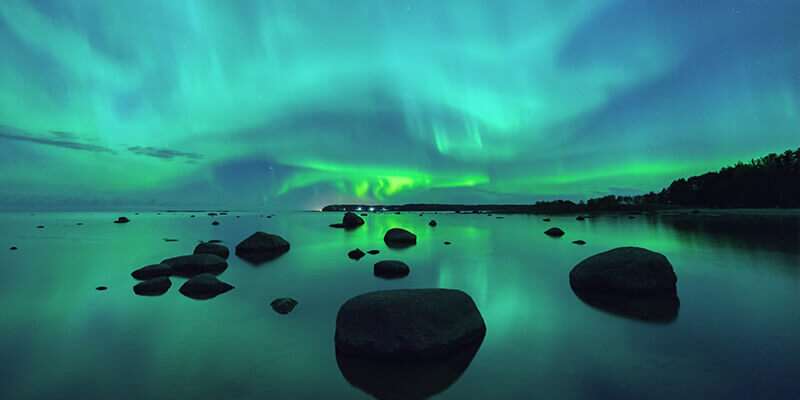 Japan
Japan continues to be a destination adored by wanderlust enthusiasts for its unmatched scenery, traditional experiences and delicious cuisines. A typical bucket list goal is to eat sushi, and what better place to get your first taste of the delicious dish than Tokyo itself? Another reason to visit Japan is to better understand its captivating past. Across the country, you will find an array of mesmerising temples, shrines and palaces to explore. With guided tours, you can get a comprehensive and engaging lesson on the history of each sacred structure and gain insight into their significance amongst locals. If you are looking for somewhere to take the perfect picture for Instagram, then you need to know the perfect spots to capture cherry blossoms in full bloom with Mount Fuji:
Kawaguchiko
Urui River
Oshino Hakkai
Chureito Pagoda
Fuji Shibazakura Festival
For any animal lovers, during your stay in Japan you have the chance to cuddle baby foxes at the Zao Fox Village. The village is home to a number of undomesticated, but nonetheless adorable, foxes which sprint in circles around visitors as you stroll through the sanctuary.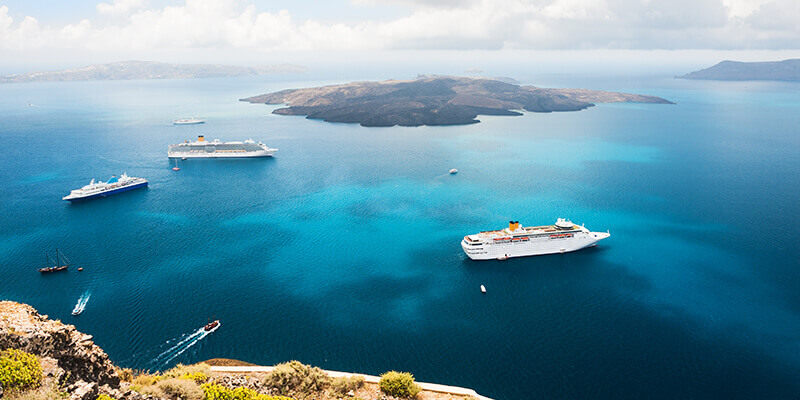 Making 2020 memorable
A new year is the chance to finally take the trips you have always dreamt of and make 2020 a year you will never forget. As well as getting to see many beautiful destinations, you get the added bonus of ticking goals of your bucket list which is guaranteed to make you feel a sense of accomplishment. Making sure you plan your getaway in advance is key to the trip being a complete success, so don't forget to take a look at our airport taxis and long distance taxis services for a stress-free holiday.