After all of Britain remaining patient during the lockdown period, it's fair to say that we've all developed itchy feet ready to head on out to our favourite holiday destinations. However, with the constant changing regulations and rules, it can be hard to decipher where exactly we can go on holiday and what we should expect when booking our trip. Questions such as "will I have to quarantine on arrival or when I return home?", "what happens if the country goes back into lockdown when I'm abroad?" and "where can I go on holiday?" are all questions that Brits are researching before putting their hands in their pocket.
If you, like many of us, have been waiting for the day where you can go and see family and enjoy some sunshine, then you're bound to have a list of questions that need to be answered before you set off. So, if you're dreaming of jetting off this summer, here are the answers to all of your questions and places you can currently go to.
Where Can I Go On Holiday: Coronavirus Addition
While lockdown measures may have been relaxed, it does not mean that other countries are allowing us Brits to enter their beaches and stay in their hotels. For this reason, it is important to not only research which countries are open for tourists but also what you will need to do before, during and after your holiday. When booking your holiday, there are two options that you can choose from; do you go abroad or stay in the UK? Whichever option you choose, we've pieced together the best locations to travel to: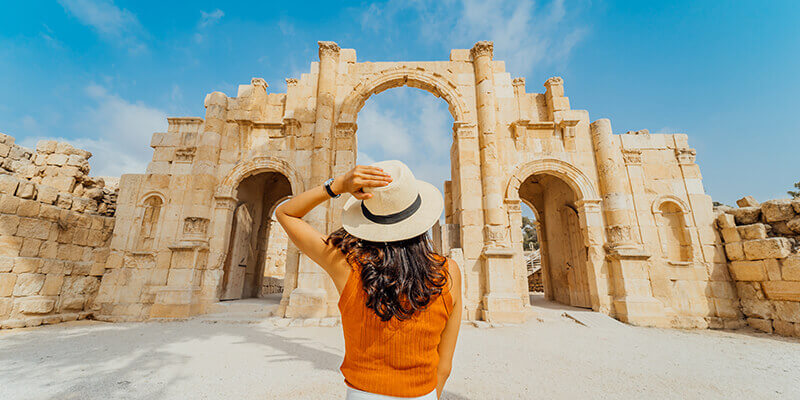 What To Expect
Before diving into the different locations, it first important to make sure that you are aware of any changes in terms of travelling and what you can expect in the lead up to your holiday. The first thing that you need to remember is that while the UK may have eased lockdown measures, this is not necessarily the case for all other countries, so planning a road trip around Europe may not be feasible nor safe. Unfortunately, the R rate, which is the rate of infection, is still high in some countries that are going through or are only just coming out of their peak.
Currently, the four main countries that are back open for business are Spain, France, Italy and Portugal, which we will discuss further down the article. However, this does not mean that coronavirus is no longer a threat when visiting these countries, so it would be wise to first research where in the country the infection rate is still high and try to avoid main cities. Another point to remember is that not all measures and restrictions in each country are the same, and while the UK may now have a one-metre rule and a compulsory regulation to wear a mask as of 24th July, this is not necessarily the case in your holiday destination. If you are planning a holiday, then we would advise that you take a look at Kayak, where you can find out which countries are back open for visitors and click on the map to find out their restrictions and measures.
A question that is often queried when it comes to travelling is whether you will need to isolate upon arrival into the country and when you arrive. The current measures put in place in the UK mean that travellers are not required to isolate when they return home back home depending on the country you visit. However, if you do have any symptoms found on the NHS website, then it is vital that you immediately have a test to protect loved ones. As regulations are constantly changing, it is important to make sure that you stay informed before and during your trip. Again, also stay informed of other country regulations that may be changed, and some destinations may still require you to quarantine.
For those that are looking to take a trip to one of Britain's beautiful holiday destinations, then there are a few things that you will need to remember. Firstly, the restrictions that are currently in place, which include; wearing a mask in shops, stay one metre away and avoid congregating in groups of more than six people. You can find out more about regulations on the government website. To help prevent the spread of coronavirus, where possible, be sure to fill in your details for track and trace at any restaurants, bars or attractions that you visit. Lastly, the government are now advising and warning that instead of a full country lockdown, there will now be localised lockdowns, so keep an eye out. You can find the current locations in lockdown and those with high infection rates on Good To Know.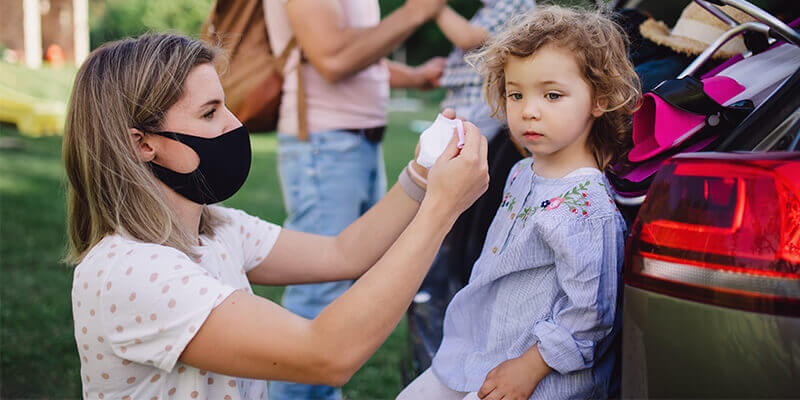 Travel Abroad
One of the most exciting things that has happened in recent months is the thought that we can all start going back to our holiday home and favourite sunny spots around the world. While not all countries have reopened for business, there are still some cute, quaint and warm destinations that you and your family can enjoy this year. After a lot of patience and remaining calm, we think it's fair to say that we all deserve a little holiday treat, so why not take a trip to one of these delightful countries:
Spain
Quarantine On Arrival: Not necessary
Quarantine On Return: 14 Days
Restrictions In Place:
Temperature check on arrival
1.5m apart when in public
Ages six and over to wear face mask on public transport, when in shops and public spaces where you are unable to keep to 1.5m rule
Masks must be worn everywhere (including beaches and pools) in Andalusia and the Balearic Islands
Travel Arrangements:
Ferry
Ryanair, EasyJet and British Airways
Spain holds some of the UK's favourite holiday destinations, with Britain's owning holiday homes all over the country. This is no surprise considering you can enjoy a luscious beach holiday with stunning architecture and an abundance of seaside bars and restaurants. The great thing about taking a trip to Spain is that things feel a little bit more normal as you are easily able to enjoy yourself out and about. There are tonnes of outdoor activities that you can enjoy when taking a trip to Spain, such as heading to the beach for the day or visiting some of the country's most stunning buildings such as the La Sagrada Familia.
For those with younger children or families that love to get active, there are a host of locations that are perfect for trying something new every day. For example, Salou is a British favourite, with the ability to chill on the beach one day and then head-on into Barcelona on the train for just 30 minutes. If it is safe to do so and theme parks have reopened, then Salou also has one of the country's most fun and entertaining theme parks in Spain, where you and your family can enjoy spending time together for hours!
Other holiday destinations in Spain include: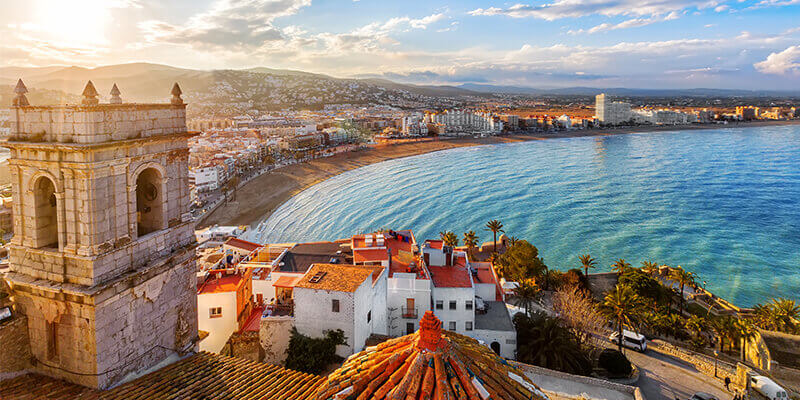 France
Quarantine On Arrival: Not necessary
Quarantine On Return: No
Restrictions In Place:
1m social distancing when in public
No more than 10 people gathering
Must wear a mask in enclosed public areas
Reservations must be made to travel on the train
Eurotunnel travellers will be asked to carry a statement to clarify they do not have symptoms
Travel Arrangements:
Eurotunnel
Ryanair, EasyJet and British Airways
France is well known for its rural and green scenery as well as holding a host of historical locations and artefacts. For example, when visiting Dunkirk, you can visit the army bunkers as well as the parachute man hanging on the church to replicate the bravery of their soldiers during the second world war. Other than the beautiful freshness of the countryside, France also has a host of cities that are currently still quiet enough to enjoy without worrying about social distancing. Paris is known as one of the most romantic places in the world, so why not take a trip to the Eiffel Tower or the Louvre Museum? In fact, if you want to see the Eiffel Tower, but you're a little concerned about too many tourists, then enjoy a ride on the Seine river cruise that travels right beside the tower.
Other holiday destinations in France include:
For more stunning locations to visit in France, take a look at Hand Luggage Only's article.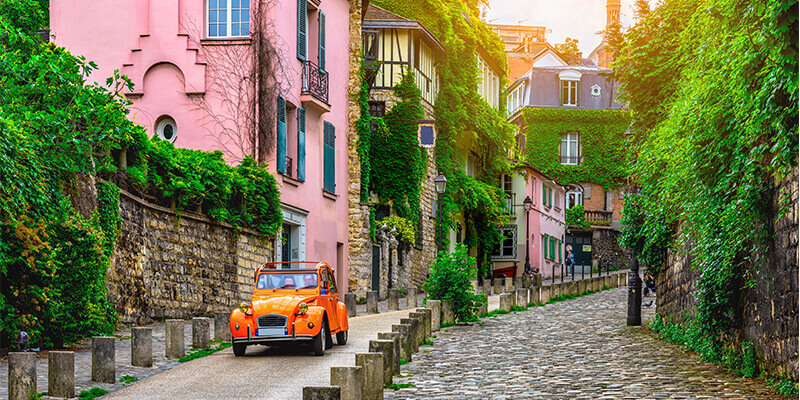 Staying In The UK
Although many borders have reopened and travel restrictions have been eased, many Brits are still a little dubious about stepping onto a plane. This is completely understandable, and it doesn't necessarily mean that you'll be missing out on some sunshine and fun activities. There are so many beautiful places you can visit while staying in the UK, and with no language barriers or confusion over restrictions, a British holiday can provide you with a stress-free and relaxing experience. Other than keeping an eye out for local lockdowns, most places around the UK are open for business. Here are our two favourite destinations:
The Cotswolds
There are plenty of things for you to do in the Cotswolds while keeping your distance, with an array of villages and towns to visit and places such as Stratford-Upon-Avon only a 40-minute drive from places such as Bourton-on-the-Water. Much like travelling abroad, there are many tourists attractions that a family of all ages can enjoy. For example, why not take a trip to Cotswold Motoring Museum where Brum was born or take a ride on a stunning steam train to Warwickshire?
Luckily, this destination is set in the beautiful countryside of England, and it is extremely easy to get to. Most tourist attractions have also reopened in the Cotswold with social distancing measures in place. Apart from a few independent bars and restaurants, most have reopened as long as customers provide their details for track and trace. For more activities and fun things to do with the family, take a look at Tripadvisors top ten attractions!
Places to visit in the Cotswolds: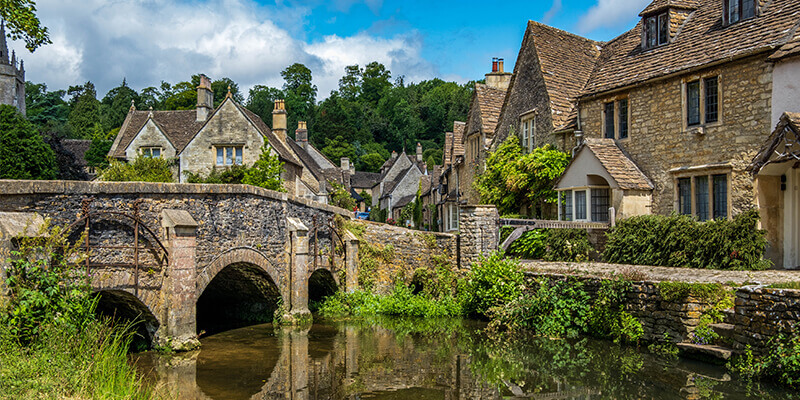 Cornwall
If you're looking for a little bit of sand and the feeling of being beside the sea with a cocktail and ice cream at hand, then Cornwall is going to become your favourite UK location. Cornwall has been one of Britain's favourite holiday destinations for many years, and it is no surprise considering there are tonnes of activities, bars, cafes and more to enjoy. The seafront looks simply stunning, making it perfect for a romantic getaway or some family photos. Luckily, most of the bars, shops and tourist attractions have reopened in Cornwall, so finding something to do and a place to have your dinner will feel as normal as possible.
Activities such as the Eden Project or heading over to the Land's End Landmark will be sure to keep you and your family busy during your holiday. However, while this may be a fabulous location to have your beach break, we would highly advise that you try to avoid prime holiday season, as it may get a little busy with locals and tourist picnicking on the beach.
Places to visit in Cornwall: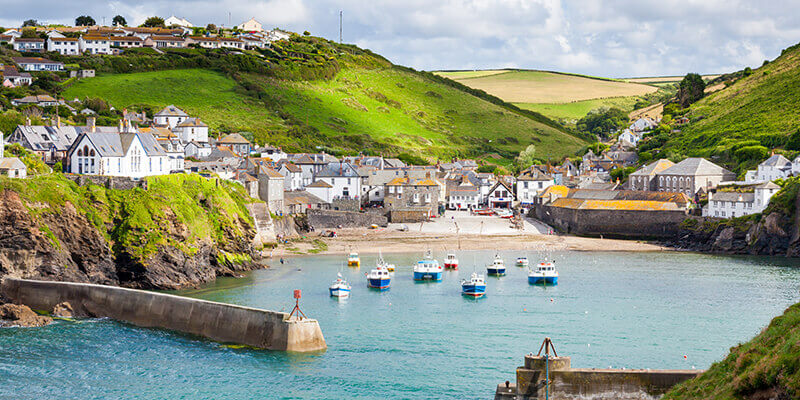 Staying Safe On Holiday
The excitement of going on our first holiday after travel plans had been cancelled during lockdown can be exciting, but it is important to remember that while restrictions have been lifted, we still need to stay safe. To ensure that you and your family can enjoy your holiday without having to worry too much, make sure that you have a mask ready and lots of hand sanitiser. If you are planning a holiday abroad, then why not book in for airport taxis in Buckingham? Admiral Express has provided clients with high-quality airport transfers in Buckingham and the local surrounding areas for many years, so know how to create a punctual and stress-free experience. Please feel free to contact our team to book in your transfer and discuss how our drivers are keeping their vehicles safe for clients.